What do American cockroaches look like?
American cockroaches (Periplanet americana) are larger roaches measuring approximately 1-1/2 inches long. They are shiny reddish brown to dark brown in color; the areas right behind their heads have a yellow marking. Adult American roaches have wings and fly on occasion but they are awkward fliers and are more inclined to run. Immature American cockroaches look very similar to adults except that they are smaller and do not have wings.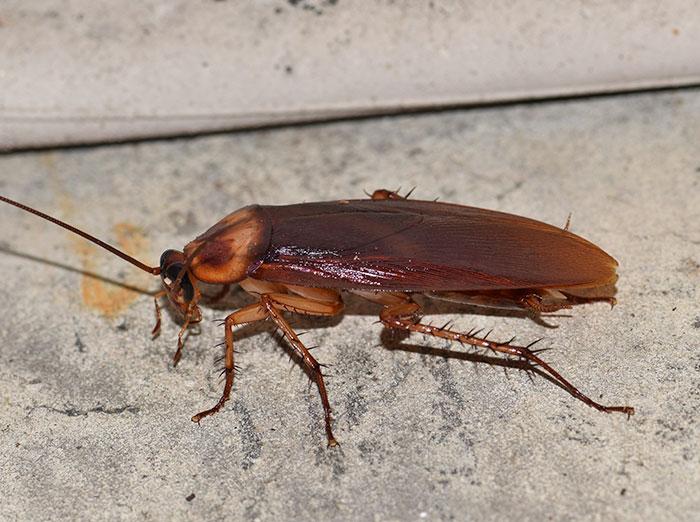 Are American cockroaches dangerous?
Unfortunately, American cockroaches are known to carry bacteria on their bodies which can, along with their feces, contaminate food, surfaces, and other items they come in contact with. What's more, American cockroaches produce allergens on their bodies and in their fecal matter that can contribute to allergies and trigger respiratory issues, especially in children.
How can I tell if I have an American roach problem?
While this type of cockroach is usually found outdoors, they will move indoors. If you're concerned that you have a potential roach problem in your home, you'll want to keep an eye out for these pests in areas that are warm and humid. As American cockroaches are often referred to as water bugs because they frequent areas with pipes and plumbing, you'll likely see activity there as well if you're dealing with an infestation
Other signs of an American cockroach infestation include live roaches crawling in the house, finding droppings under sinks and in other areas, and an unexplained musty odor.
What attracts American cockroaches?
American cockroaches are not picky eaters which means they could be attracted to your home because it provides plenty to eat including, but not limited to plants, wallpaper glue, soap, pet food, and human food. As noted above, they prefer environments that are warm and humid so if you have a moisture problem in your bathroom, laundry room, or other room in your home, you might attract these roaches.
How do I get rid of American cockroaches?
For effective pest control services that get rid of American cockroaches and other house-infested pests, contact a licensed pest control company. At Getem Services, we've been exterminating cockroaches since 1922 and have the tools, knowledge, and experience to help you curb cockroach activity in your home or business!
How can I prevent an American cockroach infestation?
If you'd like to keep American cockroaches out of your structure, you should:
Inspect cardboard boxes, groceries, and other items you bring into your home for cockroaches or signs of them
Seal off potential entry points including gaps around utilities and cracks in the foundation
Install weather stripping and door sweeps
Screen attic vents
Repair or replace torn window screens
Correct moisture problems
Repair leaking pipes and/or appliances
Trim back trees and shrubs so that they do not touch the sides of the structure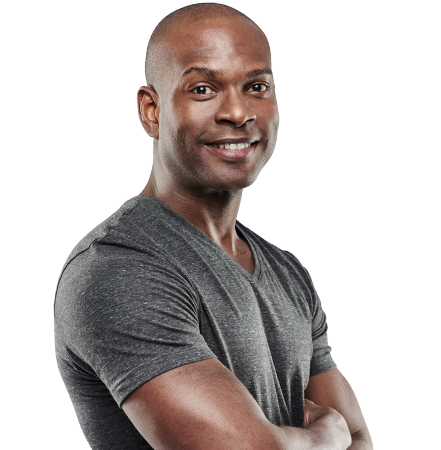 Been using Getem for a few years for termite control. Added quarterly service to make my house fit to use as an Airbnb. Kevin was awesome. Thank you!
Aaron G.
Get Started Today!
Request Your Free Quote