Getem Services gets rid of termites for good!
Termites are wood-destroying insects that can cause both minor cosmetic and major structural damage to homes in Virginia. Unfortunately, by the time most property owners realize they have a termite problem, damages have already occurred. If you've noticed signs of termite activity, have observed a termite swarm in your structure or on your property, or simply want to prevent termites from infesting, contact Getem Services today! We offer effective termite control and prevention in Norfolk, Chesapeake, and throughout the Tidewater region!
Comprehensive termite protection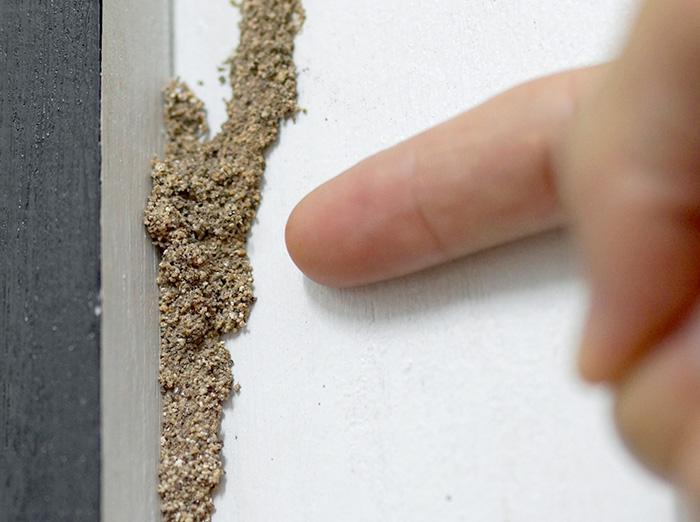 Termite Inspection
When you reach out to Getem Services about termites, we'll start by performing a thorough termite inspection on your property and including your crawl space to:
Identify the termite species
Determine the severity of the infestation
Identify conducive conditions
Look for and evaluate termite damage
Once we've completed the inspection, we'll go over our findings, explain our treatment process, and schedule your termite control service!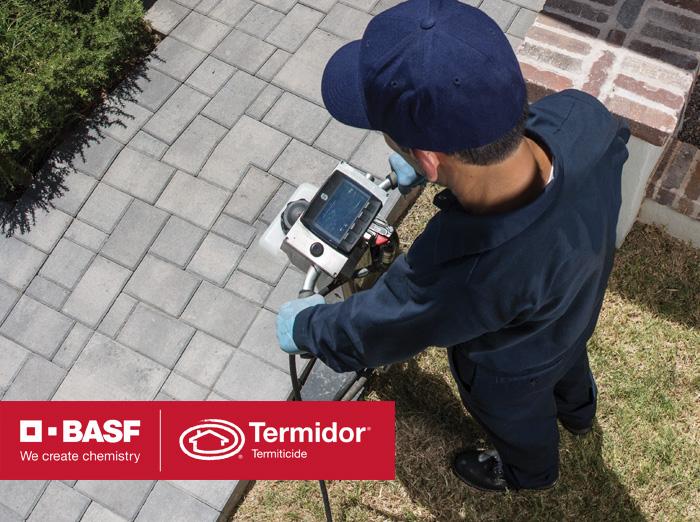 Termite Control Solutions
In order to exterminate termites already active in your home and to prevent new termite activity from developing, Getem Services performs liquid termite treatments. Using America's #1 termite defense product, Termidor®, our fully licensed pest control specialist will create a barrier of protection around the perimeter of your home that not only kills termites already active on your property, but also stops new termite colonies from establishing.
In addition to our termite control services, we also offer termite pre-treatments for new construction and WDI inspections. To learn more about these services, please reach out!
Getem's termite control services include a 10-year re-treatment warranty
Here at Getem Services, we've been providing quality termite control in Virginia since 1922. In that time, we have built up our reputation as a local pest control company that gets the job done right the first time! Our liquid termite treatments are designed to maximize results and minimize hazards, restoring your home and backing it for ten years. All you have to do is schedule a low-cost yearly inspection and enjoy ten years of termite-free living, guaranteed.


Free QuoteOr Call (757) 489-8610

Phillip was very courteous and thorough! Everyone from your company are always so nice!
Kenja G.
Frequently Asked Questions
Termite Control
Termidor termiticide/insecticide is a professional termite defense product that utilizes nonrepellent, or "undetectable," technology. Termites cannot smell, taste, or avoid the product. Instead, they contact, ingest, and share Termidor termiticide/insecticide, completely unaware that doing so will inevitably kill them.
What are termite mud tubes?
Subterranean termites are quite good at avoiding detection because they typically live in colonies below ground. To avoid drying out and meeting predators, they will create mud tubes that connects from the colony to its food source. If you spot termite mud tubes on your foundation or even inside your home, there's a good chance termites have infested your home.
What are other signs of termites?
In addition to mud tubes, you should look for the following signs of termites:
Wood in your home that sounds hollow when tapped
Blistering wood inside
Bubbling paint
Doors & windows that are suddenly hard to open or close
Termite swarms inside or outdoors
Discarded wings near doors and windows
Get Help Now!
Request Your Free Quote