Don't lose sleep worrying about bed bugs
If you've woken up with bed bug bites or are concerned that these biting pests have been introduced into your home or business, don't ignore the problem. They will not go away on their own and in fact, left untreated, infestations will only grow worse and spread to other rooms. For complete relief from bed bugs, the best solution is to contact Getem Services for professional bed bug control in Hampton Roads.
Customized bed bug control solutions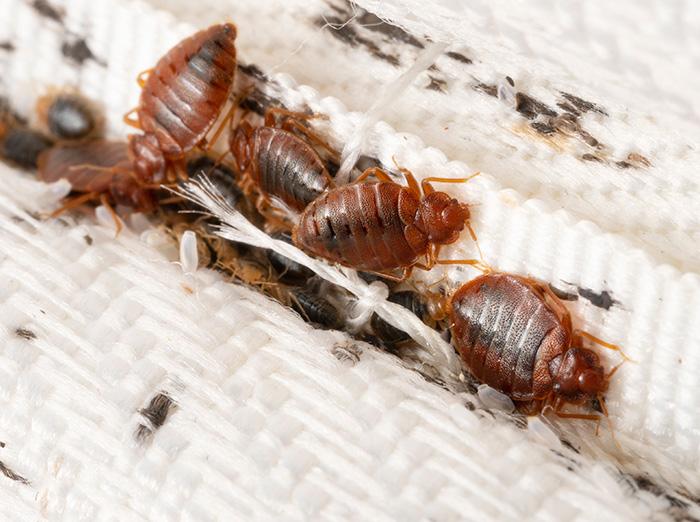 Bed Bug Inspection
When you contact Getem Services for help exterminating bed bugs, one of our highly trained professionals will perform a thorough visual bed bug inspection to determine if adult bed bugs, nymphs, or bed bug eggs are present and look for other evidence of a bed bug infestation.
Upon completion of our inspection, we'll go over our findings, and if bed bug activity is confirmed, explain our treatment recommendation, provide you with a quote, and schedule your service for a later date. In order to ensure optimal results, there is some prep work property owners must complete prior to our team coming back. We'll provide you with a prep sheet before we leave!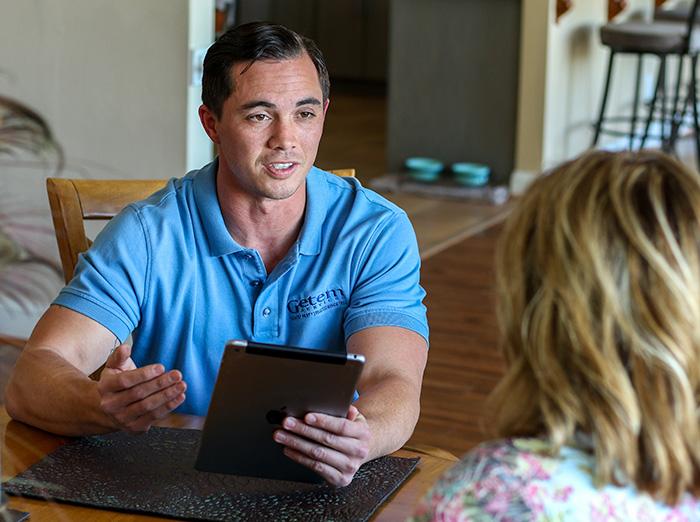 Our Bed Bug Treatment Process
While every property and infestation is different, our team has developed a tried and true bed bug treatment protocol that includes:
An initial treatment that may include the use of conventional products, physical remediation, dusting, and steam. Mattress encasements and bed bug monitors are also installed during the first service.
A seven-day follow-up visit to ensure the treatments we used have been successful
A fourteen-day follow-up visit to perform one final check of the infested area and to give the all clear.
Once we've determined the bed bug problem has been resolved, the infested area will have a 30-day bed bug warranty.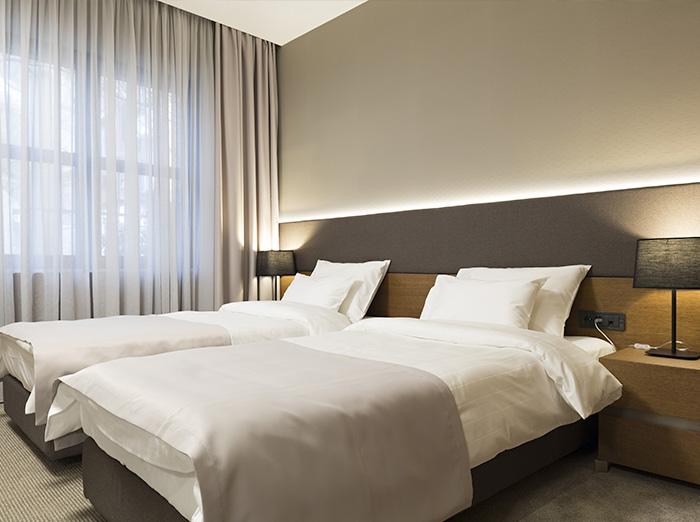 Commercial bed bug control solutions
In addition to treating homes for bed bugs, Getem Services also provides commercial bed bug control services for apartments and multi-unit housing complexes, hotels, call centers, and medical buildings as well as other commercial properties. For more information on how our local bed bug exterminators can help you eradicate these bugs from your units or facility, please reach out today.
Our local exterminators are ready to solve your bed bug problem!
We understand there are several pest control companies out there, but there's only one Getem Services. We know we can provide you with the best and most efficient bed bug control services in the 757 and stand ready to help you get back to sleeping soundly!


Free QuoteOr Call (757) 489-8610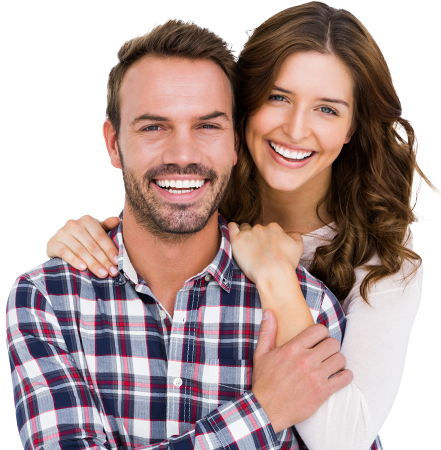 They did a great job. Showed up right on time and was very friendly. I am glad they are here to help prevent cockroaches from coming in my house.
Matthew L.
Frequently Asked Questions
Bed Bug Control
What are the signs of bed bugs?
One of the easiest ways to determine if you have a bed bug problem is by the bites the face, neck, arms, hands, or any other exposed skin while sleeping. However, bed bug bites may not be noticeable right away. In fact, it could take up to 14 days before you see the small red bites. In some cases, there's not bite marks at all so it is important to look for other these signs of bed bugs when determining if you have a problem:
Live bed bugs in the folds of mattresses and box springs, on the bedframe, or elsewhere on or near the bed
Shed bed bug skins
Rusty–colored blood smears (i.e. bed bug fecal matter) on sheets and other surfaces
A sweet musty odor (usually only observed in severe infestations)
How long before I know if I brought bed bugs home?
Unfortunately, there is no clear-cut answer to this question. Bed bug infestations vary from home to home or business to business but generally speaking, you may start to see bed bugs or signs of an infestation within the first few weeks. In the case of severe infestations, you might notice a problem sooner.
Can you ever completely get rid of bed bugs?
Absolutely, you can but not without professional bed bug control. Rather than attempt to treat bed bugs on your own which might include throwing out your stuff and buying DIY bed bug products, contact Getem Services. Our team knows bed bugs and more importantly how to exterminate bed bugs- completely!
Get Started Today!
Request Your Free Quote