March 15, 2022
Getem Services Celebrates 100 Years Of Services To Hampton Roads
In 1922, Luther Church, Sr. was inspired to start his own business serving the Norfolk community and beyond. Back then, Norfolk was a Navy town and Portsmouth sat across the Elizabeth River, while the cities of Virginia Beach, Chesapeake, and Suffolk didn't exist yet.
Since that time, Getem Services has seen the Great Depression, World War II, Equal Rights, a man on the moon, and many other history-making events. The region has grown well past a population of 1.5 million people. The Getem Services family is soon to be led by the fourth generation of Church offspring.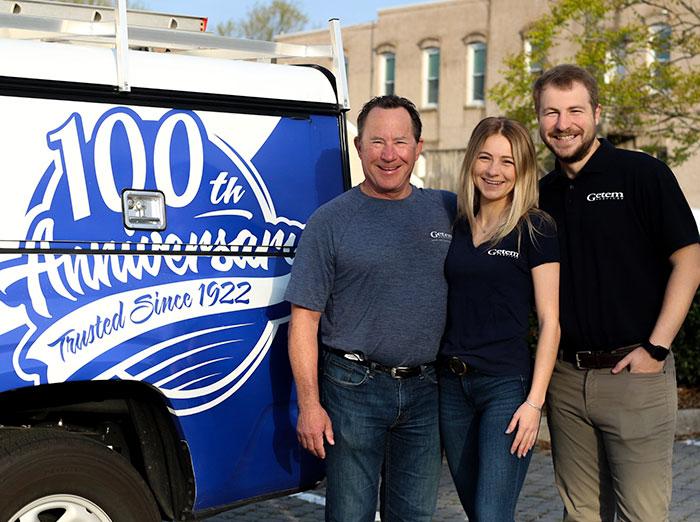 The family has grown, the business has evolved, and of course the business environment has changed along the way as well.
100 years ago, Getem Manufacturing specialized in the production of pesticides and cleaning products. Today, Getem Services serves homes and businesses across all of Hampton Roads for pest control and management. Their products and services have stayed on the cutting edge as they provide the best science has to offer to safely protect homes and health from pests.
Third-generation owner Charlie Church has become well known in Hampton Roads as a community pillar and philanthropist. He has supported Old Dominion Athletics, numerous youth sports leagues, and other charitable efforts. Charlie is a past-president and current board member of the Virginia Pest Management Association and he's a member of the Virginia Board of Agriculture and Consumer Services as appointed by the Governor. Charlie's board service has also extended to Towne Bank and the Blocker YMCA in downtown Norfolk.
The fourth generation of ownership isn't far behind. Charlie's son Chaz and daughter Carley Church, both graduates of James Madison University, are deeply involved in the family business. Chaz and Carley are routinely in the field servicing clients for Getem, and they both have a hand in running the business side of the operation as well.
"It's good for them to know all sides of the operation before they take over the business full-time as the fourth generation of ownership," Charlie said.
Getem Services is the oldest operating pest control company in the state, hands down. In a field where corporate giants compete for market share bragging rights, Getem delivers genuine personalized service that their customers treasure. When a Getem technician visits a local home or business, they're a familiar face, especially since most Getem employees have been there for decades.
"The team knows to treat our customers like famly because in a lot of instances, that's the relationship we've built," Charlie proclaimed. "We care for their homes and businesses, but we also care to create a safe environment for their pets and children. We've watched generations of families grow up, just as they've seen the Getem Services grow along with them."
Getem Services has always been a Norfolk-based company, starting in the basement of the family home at 218 E. 39 th Street in Riverview, then moving downtown to Front Street before landing in its current location. Since 1947, the business has been in Lambert's Point on 42 nd Street near the campus of Old Dominion University. Their days of making pesticides are long over since government regulations made it difficult to stay in that business on a small scale. The knowledge that's been passed down through the generations makes Getem Services a unique business that continues to deliver top-notch service with products that are safe for families they serve.
Today, Getem serves the Southside and the Peninsula for residential and commercial pest control including treatments for rodents, mosquitoes, bed bugs, ants, termites, and for moisture control. The industry has changed over the decades, but their dedication to personalized service certainly hasn't. Getem treats everything from A-frames to aircraft carriers. Their local knowledge and generations of home-grown experience are a difference-maker.
In this day and age of big box stores and far-flung corporate headquarters for most businesses servicing the homes and businesses of Hampton Roads, it's refreshing to have a thriving local business that serves you as a neighbor. Getem Services is truly a business where you can know the owners, and you can also be sure that the dollars you spend with them stay in the community to make our region a better place to live.
For 100 years, the Getem Services family has treated customers like family. With Chaz and Carley Church growing up in the business, you can be certain that Getem will be here for you for many, many years to come.
Fun Fact: The Virginia Pest Management Association was founded by Luther Church, Sr. in 1948. It started the same year that Getem Services moved to its current location in the Lambert's Point section of Norfolk. Luther served as the first president of the VPCMA and Charlie Church served as president during the organization's 50th anniversary year of 1998.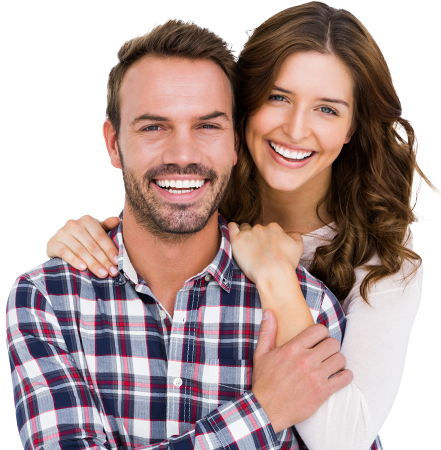 They did a great job. Showed up right on time and was very friendly. I am glad they are here to help prevent cockroaches from coming in my house.
Matthew L.
Get Help Now!
Request Your Free Quote