December 19, 2021
The Outside Approach For Quarterly Pest Control
As 2020 began, the world was forced to create new processes for just about everything in our normal day-to-day lives. As new information would come out, we would make even more changes. This was something that the pest control industry experienced as an essential service. Over the years, we have found that the industry is moving to an outside-focused service.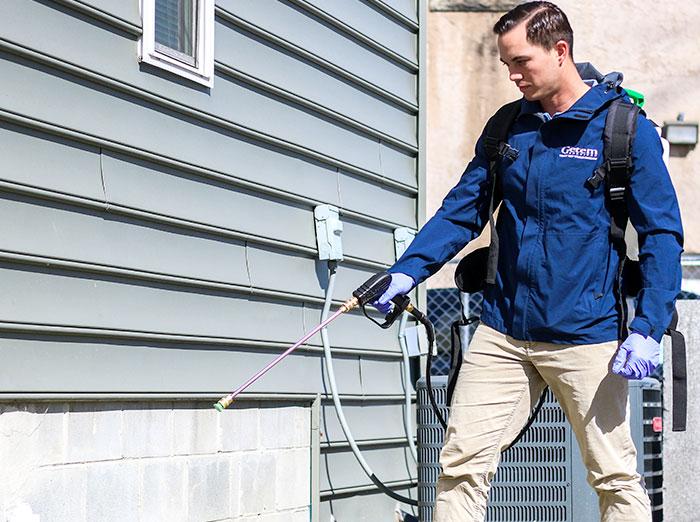 Moving forward, Getem Services will implement the new outside-focused approach with pest control service for our residential quarterly program. We believe that with the advancements made to the products we use, we can provide you with a proper service from the outside of your home while also guaranteeing that if there is an issue, we will come back as many times as it takes to resolve the problem.
Here are some commonly asked questions that we would like to address from quarterly customers:
Will you still treat the inside of our home if we have an issue?
Absolutely! If we are there for your quarterly service and are outside of the home performing the outside service, let us know if you're having a problem and we would be more than happy to help. If you know that we are coming for outside service and you need the inside treated as well, give the office a call to let them know. If there is ever an issue between the quarterly treatment, we will come out as many times to service the problem. Your service technician will provide you a courtesy call 30 mins before heading to your home letting you know they will be on the way.
Why are we switching to a new process if the old one was working fine?
Over the last couple of years, we have been offering outside-focused pest control to many customers in the area and have found that we're having the same, if not better, success with exterior treatments as we are with interior treatments. Our technicians have been trained to find the problem area, treat that one area and limit the usage of the product. We have found that these treatments are the most convenient way for our customers while reaching the same result. We've seen by limiting exposure of products in the home around kids and house pets that we can provide safety to our customers while also maintaining our effectiveness.
What are the benefits of moving to an outside-focused pest control approach?
Convenience: We understand that everyone is busy and can't always make it home to have their interior treated. We have found in the past that our customers would have to alter their plans to make it home because they felt the interior treatment was necessary but with the advancements made around our products and a proper treatment process, we now know that we can prevent pest issues from the outside. This new process will allow our customers to have a convenient service where they will not have to alter their plans while also still having the same guarantee that if they ever have an issue we will come out and take care of that issue.
Safety: This is one of our main priorities here at Getem Services. We have seen an uptick in covid variants and influenza strains in the area and would like to keep the risk of exposure as low as possible. While we use some of the most family and pet-friendly products on the market, we still want to limit the amount of product that is used. This approach will allow us to put the product down where it is needed. When we look at the differences between applications done in the interior vs. exterior, we can visibly see that weather is a big factor that comes into play here. The interior of your home never experiences the weathering that occurs on the exterior perimeter. When we apply products to the interior, we are hitting baseboards, cracks, and crevices. That product has a much longer life span when it isn't experiencing or competing with Mother Nature. We know that if we create a strong outside barrier, with reapplications during quarterly treatments, that it will keep the home protected.
More efficient program for your property: knowledge is one of the most important tools we can have in the pest control industry. The growth of learning, experience, and training we have been able to execute over the last 100 years of business has allowed us to come up with the best techniques and practices to serve our customers. Some things that we can't get back in life are time and health, this approach allows us to give you some of that back.
Please don't hesitate to contact us if you have any questions! We at Getem Services would like to assure our customers, at any time, if they are unsatisfied with their service, we will return as many times as it takes to solve the pest control issue.
In 2022 we will be celebrating our 100th year anniversary and the fourth generation of the family business. Thank you for your continued loyalty to Getem Pest Control, and we hope to continue to service the Hampton Roads area for the next 100 years!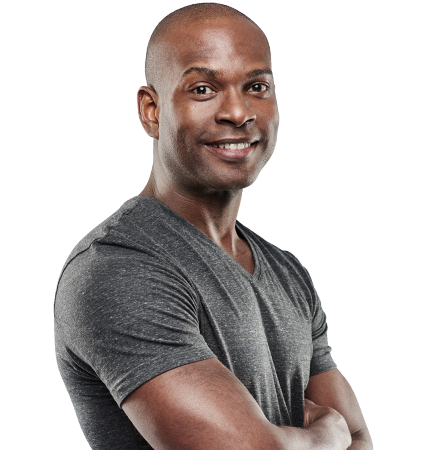 Been using Getem for a few years for termite control. Added quarterly service to make my house fit to use as an Airbnb. Kevin was awesome. Thank you!
Aaron G.
Get Help Now!
Request Your Free Quote