What do boxelder bugs look like?
Boxelder bugs (Boisea trivittata) are flat, elongated-oval-shaped black insects with reddish or orange markings on their backs. They have wings that lay flat over their bodies. They're approximately half an inch long.
Boxelder bug nymphs are similar in appearance to adults but are bright red and do not have wings. As they grow their coloring changes to red and black.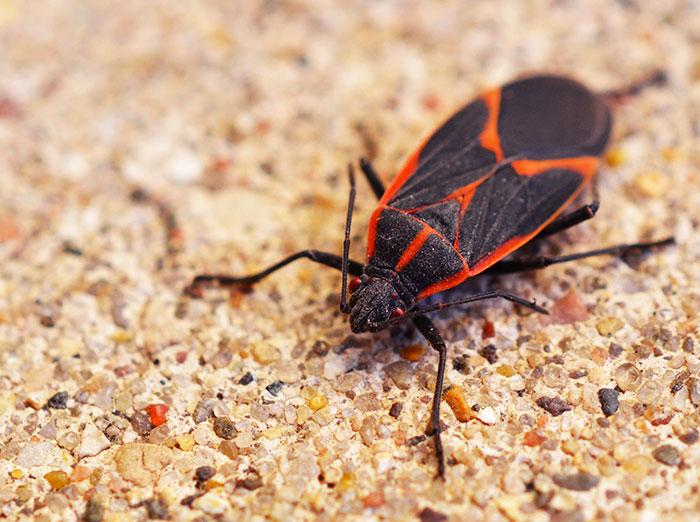 When are Boxelder Bugs most active?
Very Active
Active
Not Active
Are boxelder bugs dangerous?
They are not dangerous but they are a nuisance pest when they infest homes and other structures in search of overwintering sites in the fall and then again when they leave in the spring. On occasion, property owners may find red staining on fabrics.
Boxelder bugs are true bugs and have piercing-sucking mouthparts that are able to puncture the skin. While they do not frequently do so, it could cause minor irritation or leave behind a red mark similar to a mosquito bite. They do not spread disease or illness.
Boxelder bugs will eat newly developing leaves of boxelder and maple trees and on occasion, feed on the plums and apples straight from the fruit trees.
How can I tell if I have a boxelder bug problem?
The surest sign of a boxelder bug problem in your home or on your property is seeing these bugs. Keep an eye out for them on the host trees mentioned above and also around other landscaping elements including stones and shrubs.
What attracts boxelder bugs?
Boxelder bugs are attracted to sunny, heat-reflecting surfaces like homes with southern or western exposure and properties with plenty of their food sources.
How do I get rid of boxelder bugs?
If you've discovered boxelder bugs trying to get into your home or business contact Getem Services today. Offering the most effective pest control services in Hampton Roads, our locally owned and family-operated pest control company is ready to help property owners get rid of boxelder bugs and other pests!
How can I prevent a boxelder bug infestation?
In order to keep boxelder bugs out of your structure, try these pest prevention tips:
Seal cracks, gaps, and openings on the exterior of your home
Repair or replace torn window screens
Keep entry doors and garage doors closed when not in use
Install door sweeps to all exterior doors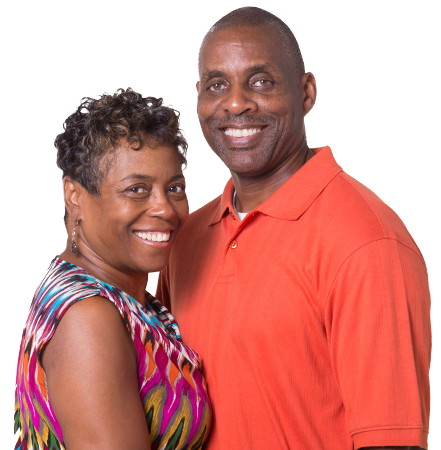 They did a great job. Showed up right on time and was very friendly. I am glad they are here to help prevent cockroaches from coming in my house.
Robyn M.
Get Help Now!
Request Your Free Quote