What do carpenter bees look like?
Carpenter bees (Xylocopa spp.) are large black and yellow insects that measure about one inch in length. Although they are similar in appearance to fuzzy bumble bees, this species has black, shiny abdomens devoid of hair.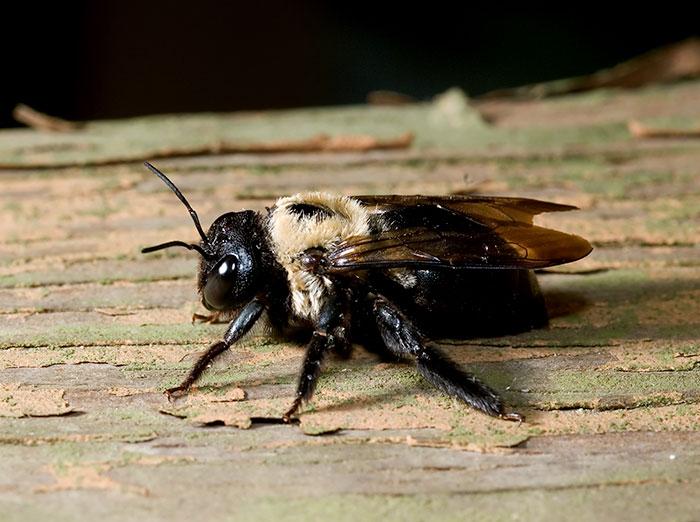 When are Carpenter Bees most active?
Very Active
Active
Not Active
Are carpenter bees dangerous?
While female carpenter bees are capable of stinging, they seldom do, and only if handled or provoked. Carpenter bee stings may be painful and might leave behind red, swollen welts. Of course, like other stinging insects, their stings can have serious and even life-threatening health consequences for individuals who are allergic to bee venom. Medical attention should be sought if the victim has difficulty breathing, a swollen tongue, nausea, or other signs of an allergic reaction.
Male carpenter bees do not sting but are known for their aggressive and menacing behavior when trying to protect their space.
It's important to note that carpenter bees often cause cosmetic damage to homes, decks, and other wood surfaces when they bore into wood in order to create nests in which to lay eggs. Repeated nest building can result in structural damage.
How can I tell if I have a carpenter bee problem?
If you have a carpenter bee problem on your property, you'll likely see these stinging insects flying around and hovering around wood surfaces. If you find holes in the fence or really anywhere on the outside of your home or outbuilding(s), there's a good chance carpenter bees are at work.
What attracts carpenter bees?
Carpenter bees are attracted to wood that has not been painted or stained. Decks, fences, and wood siding are common targets for these pests. They may also be lured to your property by flowers as they eat plant nectar and pollen, not wood.
How do I get rid of carpenter bees?
At Getem Services, we offer pest control services that take care of carpenter bees and other stinging insects. If you've spotted carpenter bee holes or noticed them flying around, give us a call!
How can I prevent a carpenter bee infestation?
In order to keep carpenter bees away and avoid carpenter bee damage, we recommend painting, staining, or varnishing all exposed wood on your property. You should also fill in existing holes so that carpenter bees can not reuse them.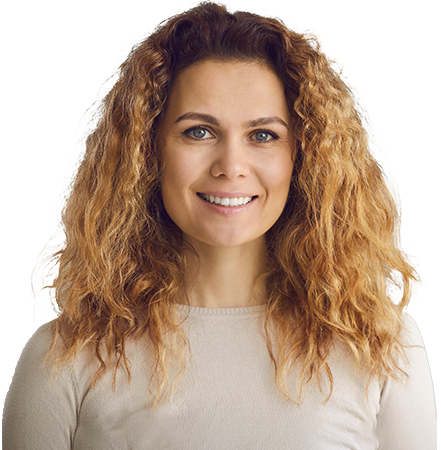 I have used Getem services for years for both myself and my clients. Customer service is great and Matthew Thomas has gone from great service to excellent service. His detailed reports gives me a better ability to inform and advise my clients on the situation regarding their property. I have and will continue to recommend Getem services.
Debra A.
Get Help Now!
Request Your Free Quote