August 7, 2023
Bed Bugs Are Biting Across Hampton Roads
In recent weeks we've received multiples requests for bed bug treatment in Hampton, Portsmouth, and other Hampton Roads communities and it's not surprising. When it comes to bed bug activity, industry experts across the country are calling this summer one for the record books. In today's blog post, we'll take a closer look at these biting pests, how traveling increases your chances of developing a bed bug problem, and what homeowners can do to prevent an infestation.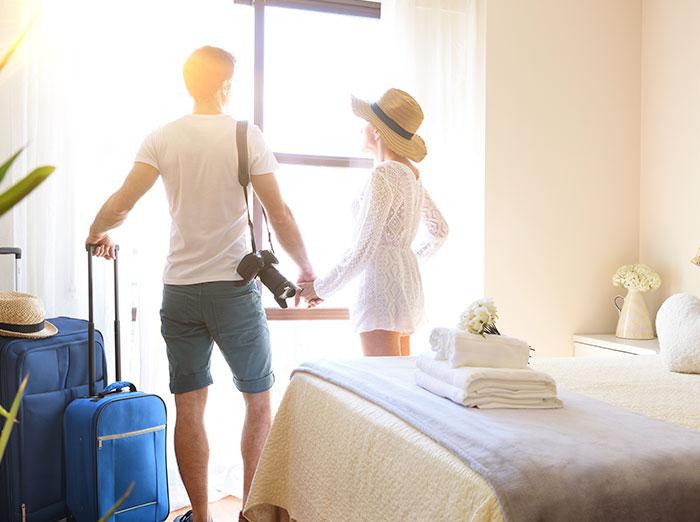 4 things you should know about bed bugs
Sleepless nights and bites are often attributed to bed bugs and rightfully so. They are biting insects that tend to come out at night, which makes it easy to lose sleep if you're worried about a possible infestation. But what else should property owners know about bed bugs? We have a few ideas.
#1 - Know what bed bugs look like
Although their name tells us where we're most likely to encounter bed bugs, it doesn't provide other identifying features. So, what do bed bugs look like? Adult bed bugs are small, flat, oval-shaped insects that have wing pads but no wings. They are brown in color, but their bodies redden after taking a blood meal from a host. While it is commonly believed that bed bugs are too small to see with the naked eye, that is not true. Adult bed bugs and even bed bug nymphs, which are smaller versions of adults, can be seen without the aid of any kind of magnification. You just need to know where to look (more on this later).
#2 - What time of year bed bugs are most active
Although there is no official bed bug season, industry experts across the nation have found that bed bug infestations are more prevalent during the summer months and there's a simple explanation – more people travel during the summer.
#3 - Anyone can develop a bed bug problem
There's an inaccurate stigma associated with bed bugs and that is infestations are directly related to a certain poverty level or poor housekeeping. The reality is anyone can get bed bugs and any home or business can become infested with these pests.
#4 - The signs of a bed bug infestation
In order to prevent a full-blown bed bug infestation, it's important to know the signs of bed bug. This is especially true for people who travel a lot or even welcome travelers regularly.
Signs of bed bugs include:
Live, adult bed bugs on the headboard, bedframe, mattress, box spring, nightstands, and other wood and upholstered furniture as well as other suitable hiding spots.
Bed bug eggs in mattresses, furniture cushions, floorboards, and other dark, safe places close to human hosts.
Shed skins, or empty bed bug shells, are what's left behind when bed bugs transition from one life stage to another.
Blood stains on sheets caused by bed bugs appear as small, dark red smears and often occur when occupants roll over and crush the bugs.
Fecal stains, AKA bed bug poop, show up on beds and other surfaces traveled by bed bugs. Stains are rust colored or black.
Avoiding bed bug infestations this summer
If you're planning on traveling this summer and want to avoid bed bug bites, be sure to familiarize yourself with the bed bug inspection tips listed below.
Before you bring your luggage into the room (or house) and using your smartphone flashlight app look for live bed bugs, eggs, and the other signs mentioned above in the follow areas:
One headboards & bedframes
On mattresses & box springs (pay close attention to seams and tufts
On or in nightstands & other wooden furniture
Tucked in or on upholstered furniture
Alongside baseboards and inside cracks in the floor
On or behind wall hangings & drapes
Behind light switches and outlets
If you find any indication of bed bug activity, be sure to notify the hotel staff or property management company right away. Do not remain in the infested room. If you're comfortable remaining on site, request new accommodations well away from the infested room. If you've rented an Airbnb, you'll want to discuss alternate options or request a refund.
Don't bring bed bugs home with you
After a vacation, be sure to inspect your belongings outside or in the garage; do not unpack in the house or else any bed bugs that have stowed away in your luggage may make themselves at home.
If you've woken up with bed bug bites, contact Getem Services
If, despite your best efforts to avoid these biting pests, you've discovered bed bugs have found a way into your home, simply contact Getem Services for customized bed bug control in Hampton Roads that includes the use of steam, dusting, physical remediation, and conventional products.
In business since 1922, our locally owned and family-operated pest control company has been helping property owners exterminate insects and rodents and we're ready to help you get rid of bed bugs – for good! Reach out today to request a free quote.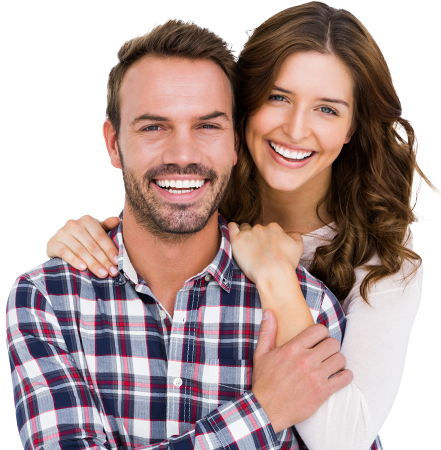 They did a great job. Showed up right on time and was very friendly. I am glad they are here to help prevent cockroaches from coming in my house.
Matthew L.
Get Help Now!
Request Your Free Quote