June 14, 2022
Why Pest Control Is Important For Property Managers
Managing a rental property comes with so many responsibilities. You have to market the rental, screen tenants, perform regular maintenance, collect rent, inspect the property, attend to renters' complaints, evict bad renters, and keep the property clean, among other things. In all these, your rental property needs to be habitable. And the one thing that can negatively affect your property's habitability is pest infestation.
Pest infestation is a terrible incident that can occur in a rental property. It renders your property unfit for habitation and affects your income. The bad thing about pest infestation is that early detection is difficult.
By the time you start noticing them, you have a full-blown invasion. Renters do not want to share their space with pests. As a result, they will abandon the property and move elsewhere. It will also be tough to attract new renters to a pest-infested property.
Some pests can also destroy the structural integrity of a property. One of such pests is termites. Pest infestations are common in rental properties. For these reasons, property managers have to consider pest control.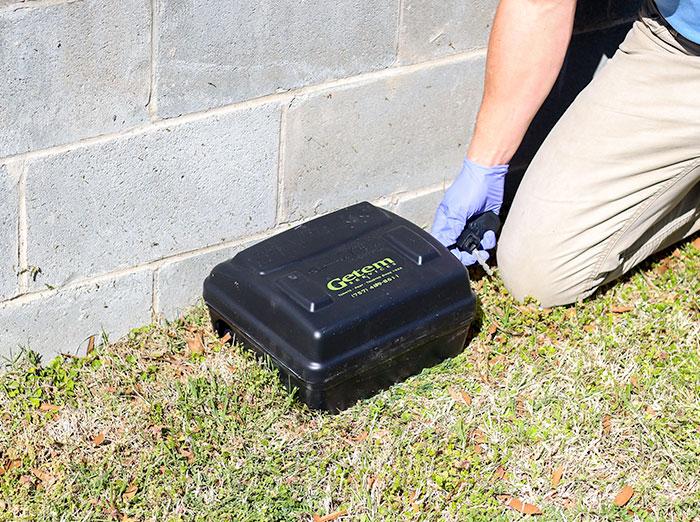 Why pests are a problem in rental properties
Aside from making renters feel uncomfortable in their homes and triggering allergic reactions in certain individuals, pests can:
Transmit diseases—Pests transmit several diseases either through their bites or contact with food. Some ailments that they transfer are deadly.

Contaminate food—When pests come in contact with food, they contaminate it. Some of these pests nest in sewers but later find where tenants store food items. They pollute the food through contact, droppings, or urine.

Make the property smell unpleasant—Some pests have a foul smell. Once they are present on the property, you can perceive a terrible odor that makes the rental apartment unpleasant to renters.

Damage the systems in the rental property—Pests can destroy the physical structure of the home. They can bore holes into the wood and drywall or chew through the plumbing or electrical system.
For all these, it is in your best interest as a property manager to tackle pests in your rental.
The best way to control pests in and around your rental property
Your method of approach to pest control may vary. However, the two strategies available are:
The Preventive Strategy—Here, you do not wait for the pest infestation before acting. You put in preventive measures that are usually comprehensive and pre-emptive. These strategies entail looking at the problem holistically and addressing possible causes. You may also have to examine renters' habits that expose your property to pest infestation.

The Reactive Strategy—The reactive strategy is when you wait for the pest infestation before you act. However, pests are intelligent creatures. They stay hidden and out of sight. Before you start seeing them, the damage is already extensive. Sometimes the damage can be so bad that they are irreparable. Renters will not stay in your property when it gets to this stage. For that reason, a reactive strategy is not advisable.
Why you should consider the preventive pest control strategy
Enrolling your property in a recurring pest control treatment plan has many advantages, including:
Preventing Pest Infestation—During preventive pest control, you hire professionals who will assess the property and note areas of concern. These experts will identify and block all entry points for pests. They will also introduce measures to exterminate pests from the house irrespective of their life cycle.

Boost Productivity—When you hire pest control professionals to conduct preventive measures, you will free up your time for other vital aspects of property management. Doing so will improve your productivity level. As a result, your renters and landlords will be happy.

Quick Response—When you set up a pest control program, you are sure of a quick response from the pest control company. If your tenants notice any pests on the property, you can call the professionals for immediate action. Time is of the essence when dealing with pest control. Any delay can result in severe consequences.

Consistent Quality—When you hire experts to perform regular pest control services on your rental property, you are sure of consistent quality. That means your house will be pest-free at all times. Doing so will give tenants the confidence that they should not worry about pests on the property. As a result, it helps in retaining renters.
As part of their pest control program, our expert team will help educate your tenants on habits that can help to prevent pest infestation. Contributions from your renters are also essential in maintaining a pest-free rental.
Contact us today to learn more about our residential treatments and commercial pest control services.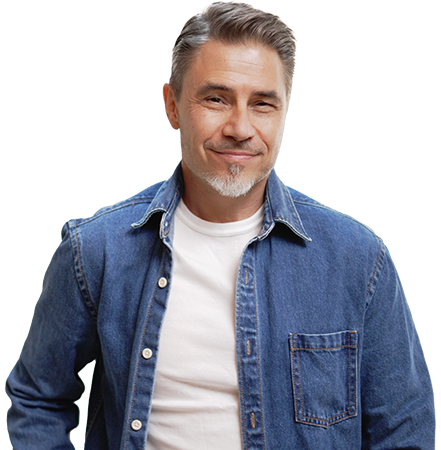 Matthew was on time, easy to communicate with and knowledgeable. He did a thorough job of inspecting my attic and crawlspace to locate entry points for pests and even walked me thru an attic space I never knew was accessible.

I would definitely use Getem again and recommend their services.
Gianpaulo V.
Get Help Now!
Request Your Free Quote