What do fleas look like?
Cat fleas (Ctenocephalides felis) are the most common domestic flea. They are quite small, about 1/8-inch in length, and are reddish-brown in color. They have flat bodies that are adapted for crawling through fur and hair. Their legs are long and powerful, allowing them to jump up to seven inches vertically and 13 inches horizontally. They are often found on the head, neck, and tail of pets.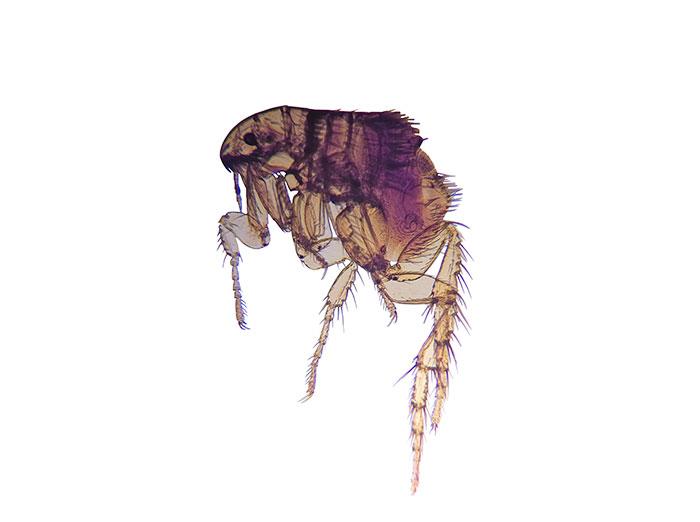 Are fleas dangerous?
Fleas may bite humans if they fall off or are dislodged from their animal hosts and are capable of transferring tapeworms. Flea bites can also cause itching, swelling, and in some cases, an allergic reaction.
The saliva of fleas can cause flea dermatitis in pets and trigger excessive scratching and skin irritation. Flea bites can also result in more severe health issues for pets.
How can I tell if I have a flea problem?
The easiest way to tell if you have fleas in your home is by actually seeing these biting pests crawling on pets, carpets, and furniture. If you notice your pet scratching excessively or notice small, dark flecks on its fur, you probably have a flea problem on your hands.
You don't have to have pets in order to have fleas either. As noted above they are excellent jumpers and can find their way inside easily enough. They may be introduced onto your property by passing wildlife including mice, rabbits, and deer. Fleas can also be introduced on secondhand furniture, rugs, and other items.
What attracts fleas?
Fleas are attracted to warm-blooded animals, such as cats and dogs. Fleas can be picked up from outdoor environments, such as yards and parks, and brought into the home on pets or on clothing.
How do I get rid of fleas?
If you've found fleas in your home, reach out to a pest control company that specializes in flea control. At Getem Services, we are a locally owned and family-operated pest control company that has been helping our neighbors and community eliminate flea infestation since 1922 and offers interior and exterior flea treatments. Reach out today for a free pest control quote.
How can I prevent a flea infestation?
There are several steps you can take to prevent a flea infestation:
Groom your pets regularly and use flea combs to remove any fleas or flea dirt. Bathe your pets with a flea shampoo
Vacuum carpets, furniture, and pet bedding often
Wash your pet's bedding and any other fabric items they come into contact with, such as blankets and towels
Talk to your veterinarian about flea prevention medication for your pets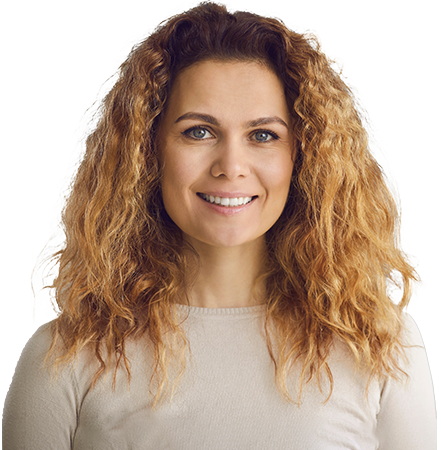 I have used Getem services for years for both myself and my clients. Customer service is great and Matthew Thomas has gone from great service to excellent service. His detailed reports gives me a better ability to inform and advise my clients on the situation regarding their property. I have and will continue to recommend Getem services.
Debra A.
Get Started Today!
Request Your Free Quote