What do jumping spiders look like?
Jumping spiders (Salticidae) are usually black but sometimes they are brown, tan, or gray. They typically have pale markings as well. Jumping spiders range in size from one-eighth of an inch to three-fourths of an inch long.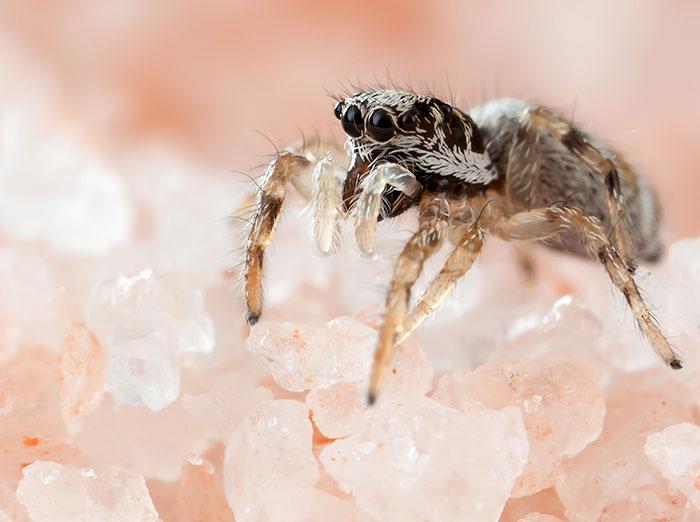 Are jumping spiders dangerous?
Jumping spiders are capable of biting and may do so as a defense mechanism. Their bites are not venomous but victims of a bite may experience redness, swelling, itching, and stinging. Medical attention is not usually necessary, however, if you experience a reaction to any kind of spider or insect bite, it's best to contact your medical provider.
How can I tell if I have a jumping spider problem?
Unlike other types of spiders, these arachnids are active during the daytime hours so you may be able to observe them hunting. As their name suggests, jumping spiders are excellent jumpers and they also have swift reflexes; this may be helpful in distinguishing them from other spiders. While it's unlikely for them to infest homes, they may inadvertently make their way indoors on people, plants, or on their own, and are likely to be found under furniture, in the folds of window treatments, and around doors and windows – in other words, likely places to find insects.
What attracts jumping spiders?
Jumping spiders are attracted to sunny properties that have plenty of vegetation and insects like mosquitoes and stink bugs.
How do I get rid of jumping spiders?
At Getem Services, we offer home pest control services that focus on the exterior of the home and that create a barrier of protection that stops spiders and other pests from getting inside. We also treat pest problems indoors. If you notice pests in or around your home, give us a call today!
How can I prevent a jumping spider infestation?
In order to prevent jumping spiders from infesting your home, we recommend the following pest prevention tips:
Check firewood for spider activity before bringing logs inside
Make sure you're not carrying spiders indoors on your clothing after spending time outdoors
Inspect boxes, bags, and other items you bring indoors
Seal all cracks, gaps, and openings on the exterior of your home
Replace broken window screens and/or screen doors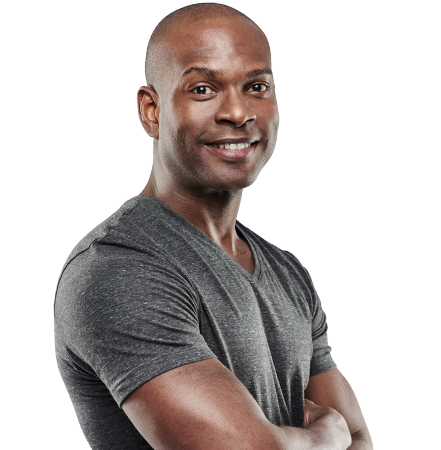 Been using Getem for a few years for termite control. Added quarterly service to make my house fit to use as an Airbnb. Kevin was awesome. Thank you!
Aaron G.
Get Started Today!
Request Your Free Quote