What do earwigs look like?
Earwigs (Forficula Auricularia) are usually brown or black in color and have long, slender bodies that are flattened from top to bottom. They can range in size from ¼ to 1-inch in length, with males typically having larger pincers than females.
These insects are easily recognizable by their pincer-like cerci, which are located at the end of their abdomens.
When are Earwigs most active?
Very Active
Active
Not Active
Are earwigs dangerous?
Despite their intimidating appearance, earwigs are not typically dangerous to humans. While they do have pincers, they are not strong enough to cause harm. In fact, earwigs are actually beneficial in gardens, as they eat other insects such as aphids and mites. However, if earwigs enter homes in large numbers, they can be a nuisance.
How can I tell if I have an earwig problem?
Earwigs are attracted to areas that provide moisture and shelter, such as damp soil, mulch, and debris. If they find a way inside through cracks, gaps, or openings on the exterior of the house they are likely to be found under kitchen and bathroom sinks as well as in the crawl space and other rooms that have plenty of moisture. Earwigs can also be brought into homes on plants or other outdoor objects.
What attracts earwigs?
If your property offers earwigs moist soil, suitable shelter, and plenty of food sources, it may attract these nuisance pests.
Earwigs may not necessarily be attracted to the inside of your home but may seek refuge from inclement weather. They also find their way into residential dwellings by accident, whether that's on a person, plant, or they crawl in through an opening.
How do I get rid of earwigs?
To get rid of earwigs and other common house-infesting pests in Norfolk, Virginia Beach, and Hampton Roads, contact Getem Services. Our locally owned and family-operating pest control company offers year-round home pest control services that eliminate and prevent pest activity. With over 100 years of industry experience, you can count on our team to solve your pest problems!
How can I prevent an earwig infestation?
To prevent earwig infestations, it's important to eliminate factors that attract them. Here are some pest prevention tips:
Keep outdoor areas clean and tidy, and remove any debris or piles of leaves that can provide shelter for earwigs
Avoid over-watering plants and creating damp areas in your yard
Install weatherstripping on doors and windows to prevent earwigs from entering your home
Keep the inside of your home clean
Eliminate moisture problems in your crawl space and elsewhere in your home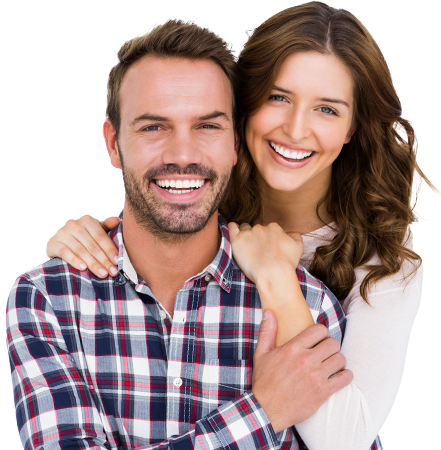 They did a great job. Showed up right on time and was very friendly. I am glad they are here to help prevent cockroaches from coming in my house.
Matthew L.
Get Help Now!
Request Your Free Quote