A Locally Owned & Family-Operated Pest Control Company Serving Virginia Beach, VA Since 1922
For more than 100 years locally owned and family-operated Getem Services has been providing the best pest control services in Virginia Beach. As industry experts with years of experience, property owners can count on our team to work diligently to solve their pest problems, no matter how severe. Whether you've found ants, mice, cockroaches, or other pests trying to take over your home or business, we can help!
Getem Services Virginia Beach Office
Address
3601 Shore Drive #1725
Virginia Beach, VA 23455
Hours
M-F: 8AM-4:30PM
SAT & SUN: Closed
Active Pests In Virginia Beach, VA
Home Pest Control In Virginia Beach, VA
Our number one priority is to protect you and your family from nuisance and potentially harmful insects and rodents. That's why we go above and beyond to quickly exterminate pests from your home. With tailored treatment plans and ongoing quarterly pest control services, you can expect guaranteed results.
Our expert exterminators in Virginia Beach will:
Carefully inspect your home to determine the severity and location of the pest infestation.
Perform an initial treatment to take care of pests currently in your home
Return every quarter to provide an exterior pest control service that maintains the barrier of protection the first service started
Treat the inside of your home during our service visits if there's a pest problem
Don't risk making your pest problem worse with DIY solutions that often drive pests deeper into your home without resolving the issue. Since 1922, our team has been perfecting the techniques we use in our quarterly pest control program. When you work with Getem Services, you're working with a team that will get the job done right the first time. Learn more about our home pest control services in Virginia Beach here or simply reach out for a free pest control quote.
Termite Control In Virginia Beach, VA
Termites can easily wreak havoc on your home and wallet by causing costly structural damage that most homeowners insurance doesn't cover. Whether you're looking for help exterminating termites or want to prevent termite infestations from happening in the first place, we've got you covered.
Our termite control in Virginia Beach includes:
A thorough inspection is performed by a certified technician to search for signs of termite activity.
An application of Termidor®, a highly effective liquid treatment that eradicates the colony from the inside out
Our 10-year termite re-treatment guarantee (all you need to do is schedule your annual termite inspection)
Don't wait for termite damage to occur before you start fighting these wood-destroying pests; contact Getem Services today!
Commercial Pest Control In Virginia Beach, VA
For more than 100 years Getem Services has been providing commercial pest control services in Virginia Beach that consist of eliminating existing infestations inside your business and implementing long-term solutions that guard against future pest problems. Our goal is to take care of your company's pest pressures so that you can focus on growing your business!
From medical facilities to hotels, apartment complexes to restaurants, and across every industry - the commercial pest control professionals at Getem Services have the experience and training to take care of your pest problems quickly and efficiently. Protect your business today with commercial pest control in Virginia Beach; contact Getem today!
Rodent Control In Virginia Beach, VA
Unfortunately, when mice and rats infest homes and businesses, they multiply quickly, contaminate food and building materials, damage property, and spread harmful bacterial that can lead to poor health. If you're worried about rodent activity on your property, contact the experienced team at Getem Services. For more than 100 years, we've been helping property owners eliminate and prevent rodents and the problems they cause and we're ready to help you!
Our Virginia Beach, VA rodent control varies depending on the needs of the customer but generally includes:
A comprehensive inspection by one of our highly-trained rodent exterminators to help you determine the size, nature, and location of the infestation
A customized, multi-step solution that uses a combination of removal methods to get rid of any rodents within your structure
Exclusion repairs to seal off any entry points that mice and rats may have been using, such as vents, pipes, crawl space doors, and holes or gaps in the walls of your home
Don't wait for roof rats, Norway rats, and other rodents to cause problems, contact Getem if you're worried about rodent activity on your property.
Moisture Control In Virginia Beach, VA
When moisture gets trapped underneath your home it can weaken your infrastructure and invite wood-destroying pests as well as promote the growth of mold and fungi - all things that can lead to extensive damage. That's why Getem Services offers custom moisture control in Virginia Beach.
Our highly-trained professionals start with a crawl space inspection to determine if trapped moisture and poor ventilation might be promoting the growth of mold and fungi or creating a hospitable environment for termites and other pests. Based on our assessment, we'll develop a plan for your crawl space that might include:
Installation of vapor barriers
Encapsulation
Insulation removal & replacement
Installation of dehumidifiers and crawl space conditioning
Replacing crawl space doors & vents
Fungi treatment
Sanitation
And more!
To learn more about our moisture solutions, give us a call or simply fill out the form below!
If you're looking for pest control services in Virginia Beach, Getem is the smart choice!
Free QuoteCall Today (757) 489-8610
Great Neck
Hilltop
Kings Grant
Lynnhaven
Oceanfront
Sandbridge
Shore Drive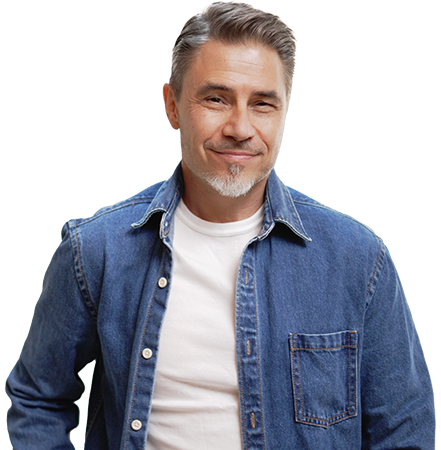 Matthew was on time, easy to communicate with and knowledgeable. He did a thorough job of inspecting my attic and crawlspace to locate entry points for pests and even walked me thru an attic space I never knew was accessible.

I would definitely use Getem again and recommend their services.
Gianpaulo V.
Get Help Now!
Request Your Free Quote