June 2, 2023
What Attracts American Roaches & How To Prevent These Pests
With a warm and humid climate, abundant food sources, and ample hiding places, American cockroaches thrive in Chesapeake and throughout Hampton Roads. And while they can create unhealthy conditions for families and cause a bit of damage to property, the good news is that homeowners can take certain preventive measures to minimize the chances of developing a roach infestation. In this article, we delve into why our region is a hotspot for cockroach activity and provide practical tips to help homeowners prevent infestations.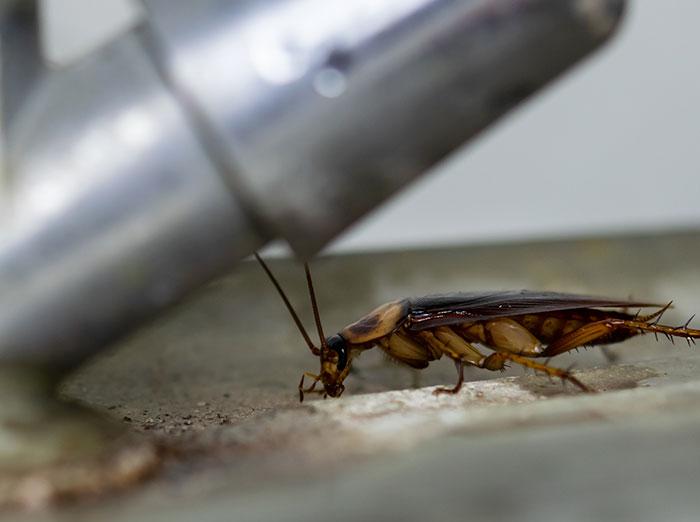 Virginia is for lovers, but it also appeals to cockroaches
So, what is it about Virginia that attracts roaches? The simple answer is our state provides everything they need to flourish. But, let's take a closer look at what attracts these pests.
Our "Goldilocks climate"
Virginia has a humid, subtropical climate that is characterized by being not too hot and not too cold. While that's great for us, it also provides perfect living conditions for cockroaches. What's more, the humidity creates an optimal environment for these vile creatures to breed and multiple rapidly.
There's plenty to eat
When it comes to food, house-infesting pests are scavengers and will feed on organic materials such as food scraps, garbage, pet food, and even decaying plant matter – practically anything they can find in and around homes.
They don't have any trouble finding hiding places
Not only are American cockroaches not picky eaters, but they also don't have any issues inserting themselves into any crack, crevice, or wall void in Virginia homes. They also like to hide out in basements, attics, and cluttered areas, making it challenging for homeowners to detect and eliminate them.
How can Chesapeake & Hampton Roads homeowners prevent roach infestations
Maintain cleanliness
Regularly clean your home, paying particular attention to the kitchen and dining areas. Wipe down countertops, sweep/vacuum, mop floors, and promptly clean up food spills. By removing potential food sources, you discourage cockroaches from taking up residence in your home.
Store food properly
Keep all food, including pet food, in airtight containers. Cockroaches are adept at chewing through food packaging, so sealing food items prevents easy access to their next meal.
Dispose of garbage properly
Cockroaches are attracted to garbage, so the best solution for waste is to use secure trash cans with tight-fitting lids. Additionally, promptly remove garbage bags from the house and ensure they are placed in outdoor bins that are regularly emptied and that also have lids that can be shut tight.
Eliminate moisture
Since cockroaches thrive in humid environments, reducing moisture levels is vital. Repair leaky pipes, faucets, and fixtures to prevent excess moisture accumulation. Use dehumidifiers in damp areas such as basements and crawl spaces. You might also look into a professional moisture control solution.
Seal entry points
Inspect your home for potential entry points and seal any gaps, cracks, or openings in walls, floors, and windows. This will help prevent cockroaches from gaining easy access to your home.
Declutter
Keep your home tidy and minimize clutter (especially in areas where there is little foot traffic) to reduce potential hiding spots for these pests. Regularly clean out storage areas, closets, and garages to discourage cockroach infestations.
Hire pest control pros to eliminate & prevent American cockroaches from infesting
While maintaining cleanliness, eliminating food and water sources, and sealing out cockroaches helps, it doesn't always stop cockroaches from entering. If, despite your best efforts, you've detected an American roach problem in your home, contact Getem Services for help!
Our locally owned and family-operated pest control company offers year-round home pest control services in Chesapeake, Virginia Beach and communities throughout Hampton Roads that not only exterminate American cockroaches already present but prevent new infestations. Check out our quarterly home pest control plan below or simply reach out to learn more!
Plan Details
Quarterly pest control services
When you sign up for Getem's residential plan, you'll receive quarterly pest control visits. During each visit, a fully licensed pest control professional will:
Knock down spider webs & wasps nests (up to one-story)
Create a barrier of protection around the perimeter of the house to stop pests from entering
Check & replenish bait stations, if necessary
Provide an interior treatment if there's a problem

Covered Pests: Ants, beetles, black widows, cockroaches*, centipedes, earwigs, fleas, mice, millipedes, rats, silverfish, spiders & springtails.
Plans starting as low as
$3999/mo
Free Quote Or Call Now! (757) 489-8610
*Plan excludes German roaches, termites, bed bugs, stinging insects, and ticks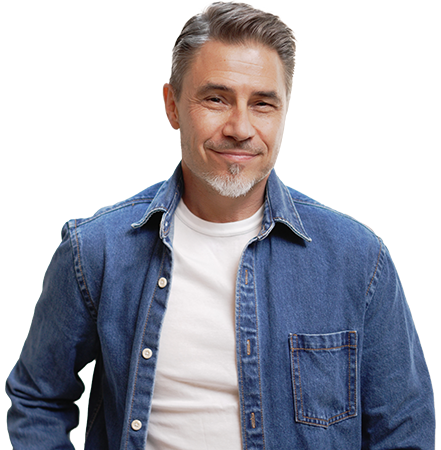 Matthew was on time, easy to communicate with and knowledgeable. He did a thorough job of inspecting my attic and crawlspace to locate entry points for pests and even walked me thru an attic space I never knew was accessible.

I would definitely use Getem again and recommend their services.
Gianpaulo V.
Get Help Now!
Request Your Free Quote