June 14, 2023
Spider Activity Increasing In Virginia Beach, Norfolk & Throughout Hampton Roads
Over the last few weeks, we've received numerous reports of spider activity in Virginia Beach including spiders all over the house and in the yard. And it's not just Virginia Beach residents that are experiencing a surge in spiders either, homeowners in Norfolk and throughout the Hampton Roads region are also noticing arachnids in and around their homes as well. In this blog post, we'll shed light on the reasons behind the increase and offer practical tips to keep spiders away this summer.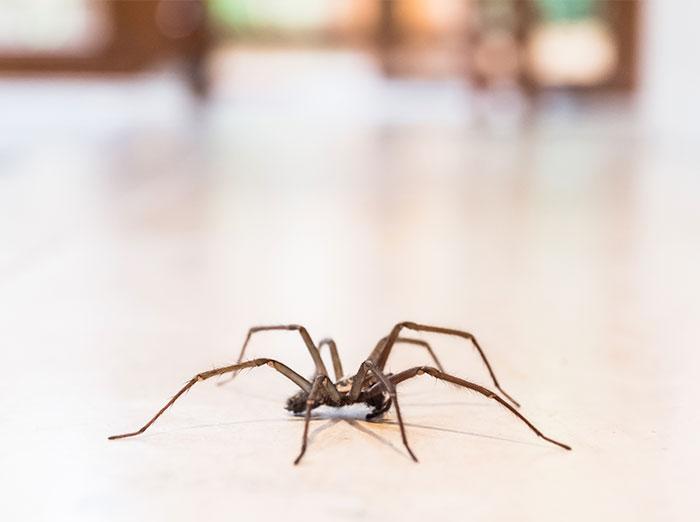 Why you might be seeing so many house spiders lately
Here are a few reasons why you might be seeing more and more spiders and webs in and around your home this time of year.
Weather conditions influence spider activity
Virginia's climate provides an ideal environment for spiders to thrive. Changes in temperature, precipitation, and humidity levels can affect spider behavior, leading to increased sightings both indoors and outdoors.
Spiders have found a way inside
The majority of pest problems originate on the outside of a home, BUT if there's a way in, you can bet pests will come crawling (or flying). Spiders are no exception. Every crack, gap, or opening on the exterior of your home is a potential entry point.
There's plenty of food for them
Like us, spiders must eat to survive. Unlike us, spiders eat insects. If there are ants, flies, and other insects active inside a house, these eight-legged creatures will stick around.
How to prevent spider infestations
In order to prevent spiders from infesting your home, our local pest control pros at Getem have put together the following spider prevention tips:
Locate and seal entry points
Inspect your home and seal any potential entry points for spiders. This includes gaps around windows, doors, utility lines, and vents. Use weatherstripping, caulking, or sealants to block these openings, preventing spiders from finding their way indoors.
Reduce clutter
Keep your basement, attic, garage, and closets as well as your living space clutter-free to minimize potential hiding spots for spiders.
Pick up your yard
Trim trees, shrubs, and plants close to your home so that they cannot serve as bridges for spiders and other insects to enter your house. Additionally keep the grass trimmed and haul away any debris that could provide ideal habitats for spiders.
Keep your house clean
Maintain a regular cleaning routine that includes vacuuming corners, ceilings, and crevices. You should also disinfect counters, floors, and other surfaces to eliminate crumbs and spills.
Eliminate moisture
Fix leaking appliances, repair plumbing problems, and address rooms and areas that have excessive moisture to prevent insects and the spiders that eat them from frequenting those spots.
Contact Getem Services for help getting rid of spiders in Virginia Beach and throughout Hampton Roads
While blocking their way in, reducing clutter, pest-proofing your yard, and keeping a clean home will help discourage spiders and the insects they prey on from infesting your home, there's still a chance spiders will get in. If you find house spiders in your home, reach out to Getem Services for spider control!
Our locally owned and family-operated pest control company offers year-round home pest control services in Virginia Beach, Norfolk, and Chesapeake as well as communities throughout Hampton Roads that not only exterminate spiders already active in your home, but also prevent pests from re-infesting. Check out our quarterly home pest control plan below or contact us today!
Plan Details
Quarterly pest control services
When you sign up for Getem's residential plan, you'll receive quarterly pest control visits. During each visit, a fully licensed pest control professional will:
Knock down spider webs & wasps nests (up to one-story)
Create a barrier of protection around the perimeter of the house to stop pests from entering
Check & replenish bait stations, if necessary
Provide an interior treatment if there's a problem

Covered Pests: Ants, beetles, black widows, cockroaches*, centipedes, earwigs, fleas, mice, millipedes, rats, silverfish, spiders & springtails.
Plans starting as low as
$3999/mo
Free Quote Or Call Now! (757) 489-8610
*Plan excludes German roaches, termites, bed bugs, stinging insects, and ticks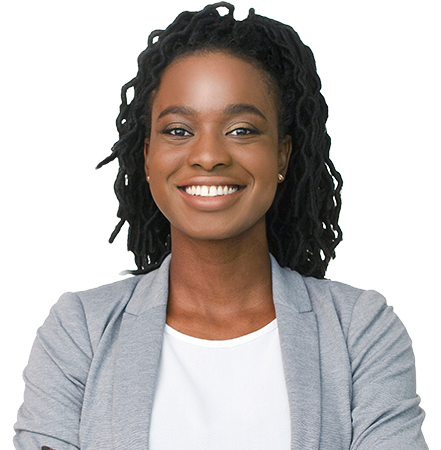 Phillip was very courteous and thorough! Everyone from your company are always so nice!
Kenja G.
Get Help Now!
Request Your Free Quote