September 1, 2023
Why Are There So Many Cockroaches In My House This Summer?
Today, we're delving into a topic that might induce shudders – cockroaches! These resilient insects are a year-round problem here in the Hampton Roads region, but it seems like over the summer they've kicked it up a notch. In fact, we've been receiving requests for help from homeowners in Norfolk, Virginia Beach and throughout our service area. Why, we've even been asked to exterminate cockroaches on a sailboat in Portsmouth. Folks, we're telling you these pests are showing up everywhere. Since there's a few weeks left before the official arrival of fall, we thought we'd explain why cockroaches tend to be worse in the summer, what homeowners can do to prevent these nasty pests, and how the local pest control team at Getem can help if they've already found their way inside your home (or boat).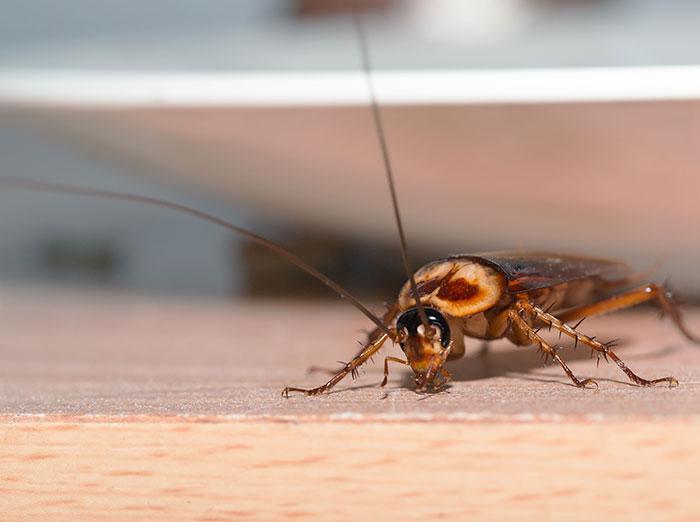 Common types of cockroaches in Virginia
Before we explain the summer cockroach conundrum, let's take a closer look at some of the roach species prevalent in our area.
American cockroaches
Also known as water bugs or palmetto bugs, American cockroaches have reddish-brown bodies with yellow markings right behind their heads. Adults are rather large, measuring up to 1.5 inches. Although they do have wings you probably won't see them fly.
German cockroaches
German roaches are light brown to tan in color and have two dark, parallel stripes running down their backsides. Smaller than their American counterparts, this species ranges in size from ½-inch to 5/8-inch long. They also have wings but rarely fly.
Oriental Cockroaches
This type of cockroach is shiny black to dark reddish in color and grow to about 1-inch in length. Adult females have wing pads but not wings, while adult males have shorter wings.
Summer cockroach activity explained
As we mentioned above, cockroaches are active all year round in Virginia but their numbers, especially inside homes and structures, tend to surge during the summertime. Here are a few reasons how the typical summer weather across Hampton Roads effects cockroach behavior and populations:
Hot & dry weather promotes cockroach activity
Not every summer day in our region is hot, sunny, and dry but when it is, cockroaches are likely to show up inside in search of relief from the elements and to find food (i.e., hair, grease, trash, fruit, etc.), sources of water, and shelter. This increased activity can lead to more frequent sightings of cockroaches in and around homes.
Rainy days can send cockroaches inside too
While these pests are notorious scavengers willing to eat just about anything they can find, they're more selective about where they hang out. Just as hot, dry days send them indoors, rainy weather can have the same affect.
Moisture and humidity invite them in
For cockroaches, life is great when there's plenty of moisture and high levels of humidity present. Crawl spaces, basements, and kitchens offer favorable conditions for these intrusive pests because they satisfy their water requirements, aids in their molting process, and even supports their respiration efforts.
Ramped up reproduction
Under normal circumstances cockroaches are prolific breeders. During the summer months, however, the warmer temps can accelerate their breeding and reproductive cycles. In other words, they reproduce quicker, which means more cockroaches in a shorter period.
How to prevent cockroaches away this summer (and the rest of the year)
To keep nasty cockroaches out of your home this summer and all year long really, it's necessary to make it as unattractive as possible to these bugs. You'll also want to make sure they can't get inside in the first place. With that in mind, here are a few cockroach prevention tips to try out:
Keep your kitchen and living space clean and free of crumbs, spills, and dirty dishes
Remove food from original packaging and store in airtight containers
Empty indoor trash cans regularly and keep the trash can outside covered and cleaned
Seal cracks, gaps, and openings around doors, windows, utilities, foundations, and elsewhere on the exterior of your home
Fix moisture issues in your crawlspace or basement
Repair leaking faucets and fix other leaks and sources of standing water
Keep wet towels and clothes off the bathroom floor
Trim back tree branches, shrubs, and bushes that are touching or almost touching your home
If it's too late and you're already seeing roaches, contact Getem!
If you're already battling, albeit unsuccessfully, cockroaches in your home, it's time to call for reinforcements. Here at Getem Services, we've been exterminating cockroaches across Hampton Roads since 1922 – that's more than 100 years of industry experience ready to help you get rid of cockroaches. In fact, our locally owned and family-operated Virginia pest control company offers home pest control services that eliminate and prevent cockroach activity. You can check out our quarterly pest control plan benefits below, or give us a call to discuss your problem. Either way, you can count on our local exterminators to solve your cockroach problem.
Plan Details
Quarterly pest control services
When you sign up for Getem's residential plan, you'll receive quarterly pest control visits. During each visit, a fully licensed pest control professional will:
Knock down spider webs & wasps nests (up to one-story)
Create a barrier of protection around the perimeter of the house to stop pests from entering
Check & replenish bait stations, if necessary
Provide an interior treatment if there's a problem

Covered Pests: Ants, beetles, black widows, cockroaches*, centipedes, earwigs, fleas, mice, millipedes, rats, silverfish, spiders & springtails.
Plans starting as low as
$3999/mo
Free Quote Or Call Now! (757) 489-8610
*Plan excludes German roaches, termites, bed bugs, stinging insects, and ticks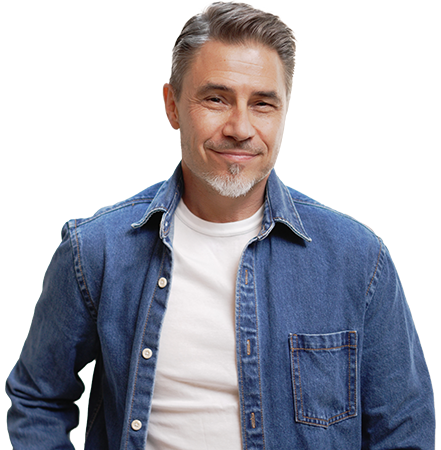 Matthew was on time, easy to communicate with and knowledgeable. He did a thorough job of inspecting my attic and crawlspace to locate entry points for pests and even walked me thru an attic space I never knew was accessible.

I would definitely use Getem again and recommend their services.
Gianpaulo V.
Get Help Now!
Request Your Free Quote