November 8, 2023
How To Rodent-Proof Your Holiday Season
As the holiday season approaches, we all want to enjoy the festivities with family, friends, good food, and lots of fun. Unfortunately, mice and rats may put a damper on your holiday cheer and wreak a bit of havoc inside your home if you're not careful. Since both rodents are a common pest problem in Hampton Roads, we thought it appropriate to share a few prevention tips to help homeowners keep their holidays free from rodent troubles.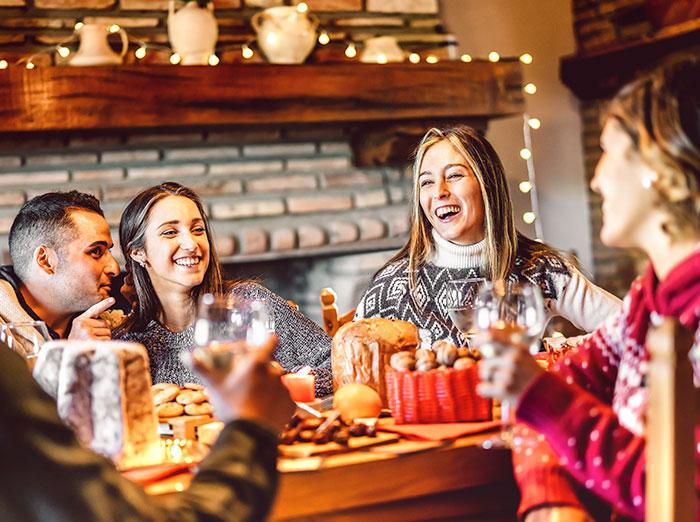 Types of rodents in Hampton Roads
Here in Hampton Roads, there are a few types of rodents to keep an eye out for, especially as the weather grows cooler and their need for warm shelter and food increases, and they are:
Why rodent-proofing your home is necessary
Mice and rats can be a significant nuisance, but they're not just a holiday buzzkill; they pose serious threats to your home and health. Here's why it's essential to keep these pests out:
House damage
Rodents are notorious for gnawing on just about anything, from electrical wires and insulation to wooden structures and plumbing. Their constant chewing can lead to costly repairs and potential fire hazards if they damage electrical wiring.
Personal property damage
Mice and rats will also damage furniture, clothing, books, and other belongings as they chew their way through the house and while building their nests. What's more, they will very likely contaminate personal property with urine and feces.
Health risks
Rodents, and the parasites they can carry with them, can carry more than 200 germs in their saliva, urine, fecal matter and are known to transmit more than 35 illnesses. Additionally, the protein in their urine can trigger allergic reactions in some individuals.
Food contamination
Rodents are adept at infiltrating kitchens and pantries, contaminating your food with their urine, feces, and bacteria. This can lead to food poisoning and unnecessary waste.
5 ways to prevent rodents from spoiling your holiday cheer
To prevent rodent infestations during the holiday season, here are some effective ways to rodent-proof your home:
Seal all potential entry points
Identify and seal any cracks, gaps, or holes around the exterior of your home that rodents might use to enter. Pay attention to areas around pipes, vents, and utility openings, and be sure to inspect the foundation all the way up to the roof. Don't ignore small openings as mice and rats can slip through holes smaller than you think and make holes larger by chewing.
Trim your trees
No, we're not talking about decorating your Christmas tree, but cutting back branches that touch the roof or sides of your home. Opportunistic rodents, especially the high climbing roof rat, will use overhanging limbs as bridges to access your home. We also suggest trimming back shrubs, bushes, and other landscape that might touch your home.
Keep your kitchen clean
Since the kitchen is a magnet for hungry rodents, you must keep it spotless. Crumbs on the kitchen counters or floors should be picked up immediately, food should be transferred to airtight containers after opening packaging, and dishes should be washed after every meal. You should also take the trash out promptly and disinfect counters, floors, and other surfaces routinely.
Secure your garage
Rodents often find their way into homes through the garage. They might also stick around because there's usually more clutter about (i.e., places to hide) and less foot traffic. To prevent mice and rats from taking over the garage, we recommend sealing holes, installing rubber stripping on the bottom of the garage door, and decluttering and organizing the space.
Inspect your holiday decorations
If you store your holiday decorations in the attic or in an outbuilding on your property, be sure to inspect the totes of décor, and even your artificial tree for signs of rodent activity.
If you discover rodents in your home, Getem is here to help!
Don't let mice and rats turn you into a Grinch this holiday season. If you suspect that your home has been infested by rodents, contact Getem Services right away. Our locally owned and family-operated pest control company has been offering effective rodent control in Norfolk, Great Bridge, and Virginia Beach as well as throughout the Hampton Roads region since 1922 and are ready to help you eliminate these destructive pests.
Our rodent control is customized to meet the unique needs of each home and always starts with a thorough rodent inspection. Based on our findings, we'll develop a plan of action that will likely include:
Setting rodent traps in the attic, crawl space, and other areas of the home's interior
Installing exterior rodent bait stations
Rodent- proofing the home to keep rodents from re-infesting
Returning every seven days for a total of three follow-up visits
Of course, if you notice rodents caught in traps in between our follow-up visits, simply give us a call!
Year-round home pest control for rodents & insects
If rodents are an ongoing problem in your home, you might consider signing up for Getem's quarterly home pest control program. Not only does this year-round solution target mice and rats, but it also exterminates a bunch of house-infesting insects. See our plan feature below for details and pests covered. You can also give us a shout if you have questions; we'd be more than happy to discuss your pest problem(s) and make suggestions.
Plan Details
Quarterly pest control services
When you sign up for Getem's residential plan, you'll receive quarterly pest control visits. During each visit, a fully licensed pest control professional will:
Knock down spider webs & wasps nests (up to one-story)
Create a barrier of protection around the perimeter of the house to stop pests from entering
Check & replenish bait stations, if necessary
Provide an interior treatment if there's a problem

Covered Pests: Ants, beetles, black widows, cockroaches*, centipedes, earwigs, fleas, mice, millipedes, rats, silverfish, spiders & springtails.
Plans starting as low as
$3999/mo
Free Quote Or Call Now! (757) 489-8610
*Plan excludes German roaches, termites, bed bugs, stinging insects, and ticks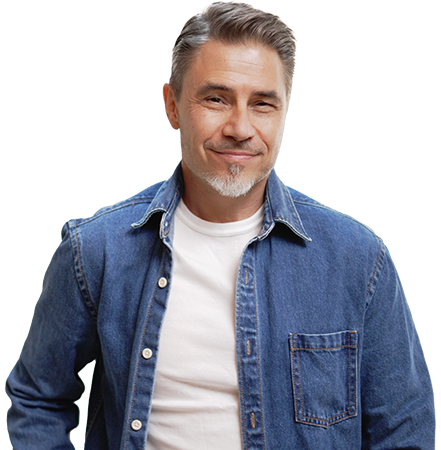 Matthew was on time, easy to communicate with and knowledgeable. He did a thorough job of inspecting my attic and crawlspace to locate entry points for pests and even walked me thru an attic space I never knew was accessible.

I would definitely use Getem again and recommend their services.
Gianpaulo V.
Get Help Now!
Request Your Free Quote