Trusted Pest Control Pros Serving The Great Bridge Neighborhood
Since 1922, Getem Services, a locally owned and family-operated pest control company, has been providing effective and affordable pest control services for insects and rodents in Great Bridge and throughout Chesapeake as well as the Hampton Roads region. If mice, cockroaches, bed bugs, or other pests are taking over your home or business, our team of pest control specialists can help!
Getem Services Chesapeake Office
Address
602 Prosperity Way
Chesapeake, VA 23320
Hours
M-F: 8AM-4:30PM
SAT & SUN: Closed
Active Pests In Great Bridge, Chesapeake, VA
Home Pest Control In Great Bridge, Chesapeake, VA
Getting rid of house-infesting pests isn't as easy as it seems. Sure, you can kill the ants you see on the kitchen floor or set a trap to catch the mouse you're sure is stealing food from the pantry, but will that stop the problem? Unfortunately, probably not. If you're a homeowner in Great Bridge who's tired of fighting a never-ending battle with bugs and rodents, it's time to pick up the phone and call Getem Services!
We offer quarterly home pest control services in Great Bridge that include:
An initial inspection to identify existing pest problems
Exterior pest treatment
Interior service, if needed
Spider web removal
Wasp nest removal (up to one-story)
Year-round protection from pests
If you'd like guaranteed relief from common house-infesting insects and rodents in Virginia, request a free quote today!
Great Bridge Termite Control
While it's true that termites play a role in turning dead or dying trees into new soil that promotes new growth outside, these insects are not nearly as helpful inside homes. In fact, they are quite destructive if left untreated. That's why Getem Services offers the best termite control in Great Bridge.
If you've found termites in the walls, noticed termite mud tubes on your foundation, or spotted other signs of termites in or around your home or business, contact us today! Our termite control services include:
A comprehensive termite inspection
A liquid termite treatment
Getem's 10-year termite re-treatment warranty
Don't let these wood-destroying insects wreak havoc on your property, call Getem today!
Best Rodent Control In Great Bridge, Chesapeake, VA
Sharing your home (or business) with mice and rats can cause big problems. Not only do they steal your peace of mind, but rodents can also threaten the integrity of your structure, when they chew through electrical wiring, insulation, and whatever else they can find. Left untreated, rodents may even contaminate your food by transferring diseases and bacteria.
If you've detected mice or rats infesting your home or business, contact Getem Services for effective rodent control in Great Bridge. When you do, we will:
Send out a pest control specialist to perform a thorough rodent inspection
Develop a customized rodent control plan
Eliminate existing rodent activity using traps, baits, and other effective strategies
Work with you to ensure that rodents don't have the opportunity to re-infest
At the first sign of rodent activity, reach out to Getem for help!
Commercial Pest Control In Great Bridge
Whether you're a small business owner or in charge of a larger operation, Getem Services offers commercial pest control services in Great Bridge that are discrete, effective, and customizable. It doesn't matter if you're already battling bugs and rodents or simply want to be proactive in the fight against pests, our team is the ideal choice. Contact us today to find out how we can help your company achieve and maintain a pest-free environment.
Proven Moisture Control In Great Bridge
At Getem Services, we provide top-notch moisture control services in Great Bridge that address pests, mold, mildew, and rot in crawl spaces. Our team of moisture control experts will inspect your crawl space to determine if trapped moisture and poor ventilation are causing issues. Based on our findings, we'll develop a custom solution for your crawl space that may include:
Vapor barrier installation
Dehumidifier installation and crawl space conditioning
Encapsulation
Insulation removal and replacement
And more
Reach out today to learn more about Getem's moisture control solutions!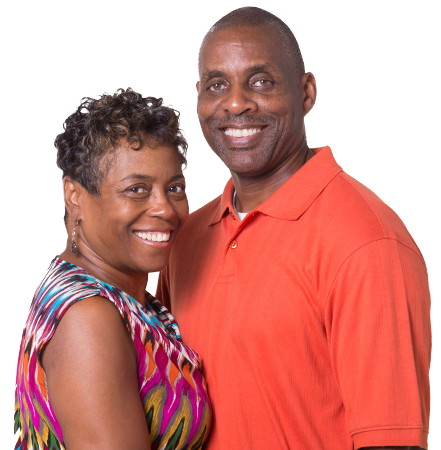 They did a great job. Showed up right on time and was very friendly. I am glad they are here to help prevent cockroaches from coming in my house.
Robyn M.
Get Help Now!
Request Your Free Quote