A Local Pest Control Company Serving Ghent, VA
If you're searching for local pest control services in Ghent, Virginia, Getem Services is the ideal choice! In business since 1922, our locally owned and family-operated pest control company takes pride in delivering effective solutions for insects and rodents. For relief from spiders and other pests, contact Getem Services today!
Getem Services Norfolk Office
Address
1261 West 42nd Street
Norfolk, VA 23508
Hours
M-F: 8AM-4:30PM
SAT & SUN: Closed
Active Pests In Ghent, VA
Home Pest Control Services In Ghent, Virginia
Whether you've heard something crawling in the walls, discovered bugs in your kitchen, or have detected pest activity elsewhere in your home, our pest control specialists can help. When you sign up for Getem's home pest control services in Ghent, we will:
Provide quarterly pest control services to keep pests out all year-roun
Knock down spider webs and wasps nest
Apply an exterior pest treatment to stop pests from infesting
Treat the inside of your home if there's a problem
With service starting as low as $39.99/month, you can count on our team to take care of ants, spiders, mice, American cockroaches, and other common house-infesting pests! Reach out today to learn more or to sign up for service. You have nothing to lose but the pests!
Rodent Control In Ghent, VA
If you've found rodent droppings in your home, have heard noises coming from the walls or ceiling, or have spied a live rodent (or several) scurrying away, contact Getem Services. Our pest control team offers the best rodent control in Ghent. Offering solutions for homes and businesses, you can count on our team of exterminators to get rid of mice and rats, no matter how severe the infestation.
Our customized rodent control service starts with a rodent inspection to determine the type of rodent, the size of the infestation, and where these pests are causing problems. Once we've assessed the property, we'll develop a multi-step plan of action that may include:
Interior rodent trapping (including the attic and crawl space)
Exterior rodent bait stations
Rodent exclusion services
Three follow-up services to ensure that the entire rodent population has been exterminated
At the first sign of a rodent problem, contact Getem Services!
Termite Control In Ghent, Virginia
Termites are wood-destroying insects that are a serious problem in Ghent, Norfolk, and throughout Hampton Roads. If you're concerned that your home or business has been targeted by these destructive pests, contact Getem Services. We offer termite control in Ghent that includes:
A thorough termite inspection
Liquid termite treatment
A 10-year termite re-treatment warranty
Using America's #1 termite defense product, Termidor, our termite exterminators will not only eradicate existing termite colonies, but also stop new colonies from establishing.
If you've noticed termite mud tubes, termite damage, or other signs of a termite problem, reach out to Getem today!
Bed Bug Treatments In Ghent, VA
Don't lose another night's sleep worrying about bed bugs; contact Getem Services instead. We offer customized bed bug control services in Ghent that stop these biting pests from taking over homes and businesses! Our services include:
A thorough visual bed bug inspection
Bed bug treatments that consist of conventional products, physical remediation, dusting, and steam
Installation of bed bug monitors and mattress encasements
Two follow-up visits to make sure we've eliminated the entire bed bug population
A 30-day bed bug warranty
Don't let the bed bugs bite anymore, reach out to Getem and let our team get rid of bed bugs for good!
Mosquito Control In Ghent, Virginia
If you're looking for protection from mosquitoes all season long, contact Getem Services today! We offer mosquito control in Ghent that starts with an initial mosquito inspection to locate hotspots including where they breed and rest.
Once we've assessed your property, we'll provide an initial mosquito treatment and will return every three weeks March through the last of September to perform a mosquito misting treatment and treat mosquito larvae in gutters, bird baths, and other areas.
Fire Ant Control In Ghent, VA
For professional fire ant control in Ghent, you've come to the right spot! Getem Services offers customized fire ant control that starts with a fire ant inspection to locate fire ant mounds and assess the severity of the infestation. We'll recommend a treatment option based on our findings that could include:
Fire ant mount injections
Broadcast an application of fire ant specific bait
Interior spot treatments if these stinging pests have made it indoors
Avoid fire ants stings this summer, call Getem Services to schedule your fire ant control today!
Commercial Pest Control In Ghent, Virginia
For more than 100 years, Getem Services has been exterminating insect and rodent infestations in commercial and industrial facilities and are pleased to offer commercial pest control services in Ghent.
Our experienced pest management pros have the training and equipment necessary to take care of your company's pest infestations quickly and efficiently. Don't wait for pests to jeopardize health, damage equipment, ruin your reputation, or shut your business down, contact us today for help!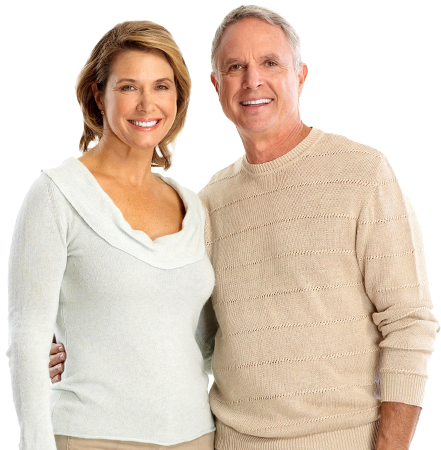 Five star service from Getem pest control. The technician who came to our house was quick and thorough and provided me with some peace of mind after encountering a rodent in our basement. The technician inspected our basement and exterior of our home and set up several traps. He answered my many questions thoroughly and gave clear instructions about what to do until the follow up visit occurs. I also appreciate that this is a local, family-owned business. Would recommend this company to anyone who has pest concern!
Victoria A.
Get Help Now!
Request Your Free Quote