A Full-Service Pest Control Company Serving Newport News, VA Since 1922
At Getem Services, we are the Virginia pest control pros to call if you need help eliminating insect and rodent activity in your home or business. Serving Newport News, VA since 1922, our full-service pest control company uses industry-leading tools and methods to resolve pest problems, no matter how severe.
Active Pests In Newport News, VA
Home Pest Control Services In Newport News, VA
Are you searching for a local pest control company to take care of an existing pest problem or prevent future infestations with ongoing service? If so, the expert team at Getem Services can help!
When you contact us for home pest control in Newport News, we'll dispatch a highly trained and fully licensed pest control specialist to your home to conduct an initial inspection to identify existing pest problems, determine the severity of the infestation, locate potential entry points, and note conducive conditions. After that, our pest pro will perform an initial treatment that takes care of the current pest problem and includes:
Interior & exterior treatments
Installation of exterior bait stations and interior ones if needed
Using our websters to sweep and de-web eaves and knock down wasp nests within reach
After that, we'll send out a pest control specialist every quarter to complete a perimeter treatment outside. If you've noticed a pest problem inside, we'll address that too! What's more, our quarterly home pest control plan will take care of any covered pests in between services as well. All you have to do is give us a call and we'll stop by to treat at no additional charge!
Newport News, VA Termite Control
Termites are a serious problem in Newport News, but they're nothing Getem Services can't handle! When property owners reach out to us for termite control in Newport News, we always start with a comprehensive termite inspection in order to determine if termites or signs of termites are present and to evaluate termite damage, if present.
If our certified termite exterminators in Newport News determine termites are active, we can take care of these wood-destroying pests with highly effective liquid termite treatments. What's more, our 10-year termite re-treatment warranty ensures that you won't have to worry about these destructive pests re-infesting!
Bed Bug Control In Newport News, VA
Are you losing sleep worrying about bed bugs? Do you have tenants complaining about bed bugs? At Getem Services, we offer comprehensive bed bug control in Newport News that includes:
A detailed bed bug inspection performed by one of our fully trained and licensed pest control specialists
Customized bed bug treatment that will likely include a combination of conventional products, steam, and physical remediation
Installation of bed bug mattress and box spring encasements as well as other bed bug monitors
Two follow-up visits to ensure complete bed bug eradication
A 30-day bed bug warranty
Don't spend another worrying about bed bugs, give us a call today!
Seasonal Mosquito Control In Newport News, VA
Mosquitoes can quickly turn time spent in your backyard into an itchy and unpleasant affair. Unfortunately, applying and reapplying bug spray is only a temporary solutions and don't always prevent mosquito bites. If you are ready to significantly reduce the mosquito population on your property, Getem Services is here to help!
Our seasonal mosquito treatments in Newport News include:
Pre-treatment inspections to identify possible breeding areas
Targeted treatments to eliminate mosquitoes and their larvae every three weeks (March through the last week of September)
If you're ready to enjoy your backyard without having to worry about mosquito bites or swat at these buzzing pests, it's time to bring in the mosquito treatment pros. Contact Getem today or request a free quote below.
Rodent Exterminators In Newport News, VA
If you are struggling with rats or mice in your home or business, our rodent exterminators in Newport News are here to help. We've been solving rodent problems for homes and businesses since 1922 - that's 100 years of rodent control experience!
Our rodent control in Newport News begins with a comprehensive inspection to identify the type of rodent and determine the severity of the infestation. While service varies according to the needs of our customers, our solution will likely include the use of traps and baits to effectively eliminate rodents and other strategies that provide long-term relief. Don't wait for rodents to take over, contact Getem at the first sign of a rodent problem!
Moisture Control Solutions In Newport News, VA
Moisture build up in your home can cause serious damage and create a welcoming environment for termites, mold, and mildew. If your crawl space is not vented properly, the chances of this happening rise dramatically. When you contact Getem Services for moisture control services in Newport News, our trained professionals will perform a detailed inspection and then, based on our assessment, develop a plan for your crawl space that could include:
Installation of vapor barrier
Encapsulation
Removal and replacement of insulation
Installation of dehumidifiers and crawl space conditioning
Access door and vent replacement
Sanitation
Fungi treatment
And more!
Reach out to Getem Services today to discuss your crawl space and its moisture issues!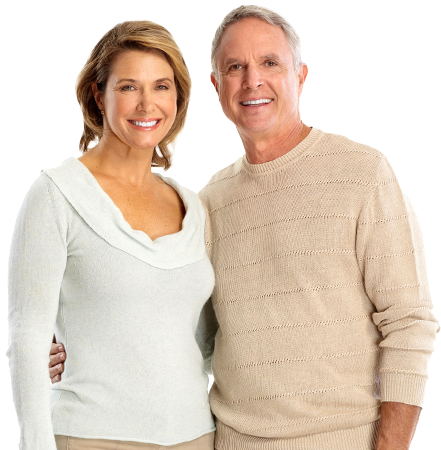 Five star service from Getem pest control. The technician who came to our house was quick and thorough and provided me with some peace of mind after encountering a rodent in our basement. The technician inspected our basement and exterior of our home and set up several traps. He answered my many questions thoroughly and gave clear instructions about what to do until the follow up visit occurs. I also appreciate that this is a local, family-owned business. Would recommend this company to anyone who has pest concern!
Victoria A.
Get Started Today!
Request Your Free Quote