Experienced Pest Control Pros Serving Suffolk, VA
Locally owned and family-operated Getem Services is a full-service pest control company that offers effective pest control services for homes and businesses in Suffolk, Virginia. When you contact us for help solving your pest problem(s), you can rely on our team of highly trained and fully licensed pest control specialists to get the job done! If you're searching for pest control services in Suffolk, Getem services is the ideal solution!
Active Pests In Suffolk, VA
Residential Pest Control In Suffolk, VA
At Getem Services, we provide home pest control services in Suffolk, VA that not only eliminate current infestations but also prevent future problems. You can count on us to quickly and efficiently handle any infestation, including:
And because our home pest control services include quarterly treatments, you don't have to worry about re-infestations. Of course, if a covered pest problem arises in between our regular services, simply give us a call and we'll come out to treat it! Whether you have ants in the kitchen or mice in the crawl space, we're here to help with same-day service.
Suffolk, VA Termite Control Services
Have you discovered termite mud tubes in or around your structure? Have you've uncovered termite damage while tackling a home renovation project? Did you witness a termite swarm on your property, or worse, inside your home? If you are concerned that you might have a termite problem on your property, contact Getem Services today for the best termite control in Suffolk, VA. You can rely on our termite exterminators to get rid of termites for good using the most effective liquid termite treatment available!
Mosquito Treatments In Suffolk, VA
If you're looking for seasonal mosquito treatments in Suffolk, VA, please consider giving the local pest control pros at Getem Services a call! Our seasonal mosquito plan runs from March through the last week of September and includes:
An inspection to identify mosquito nesting and breeding sites
Mosquito misting every three weeks
Treatments designed to eliminate mosquitoes from breeding in gutters, bird baths, and other hot spots
Don't let buzzing and biting mosquitoes keep you inside this summer, reach out to Getem Services to sign up for mosquito control today!
Bed Bug Treatments In Suffolk, VA
When it comes to getting rid of bed bugs, don't waste time or money on DIY bed bug products. Contact Getem Services instead for bed bug control services in Suffolk, VA that exterminate adult bed bugs, nymphs, and bed bug eggs.
Our bed bug solution includes:
A thorough bed bug inspection to determine if bed bugs are present and if so, how severe the infestation is
An explanation of our findings, our recommended treatment, and an overview of the preparation that must be completed before we can treat the infestation
Treatment that could include the use conventional products, vacuuming, dusting, and steam – or a combination of all
A seven-day follow-up to ensure that we got all stages of bed bug development
A fourteen-day follow-up to confirm your bed bug problem has been resolved
If you've woken up with bed bug bites or have noticed other signs of a bed bug infestation, reach out to Getem Services today!
Moisture Control In Suffolk, VA
If you have a damp crawl space that is harboring ants, termites, and other pests or promoting the growth of mold and fungi, contact Getem Services for moisture control in Suffolk, VA. Our solutions for moisture problems include:
Vapor barrier installation
Dehumidifier installation
Crawl space air conditioning
Encapsulation
Fungus treatment
Sanitation
Insulation removal and replacement
Vent and access door replacement
You don't have to suffer a moldy, mildewed, and pest-infested crawl space, simply contact Getem Services for a customized moisture control solution!
Commercial Pest Control In Suffolk, VA
Whether you're a small business owner or manager of a large facility, Getem Services is ready to help you achieve and maintain a pest-free business. Our commercial pest control services in Suffolk are discrete, effective, and completely tailored to your operation. If you're already fighting insects and rodents in and around your facility or you're searching for a pest control company that will partner with you to protect your business from pests, Getem is the best choice.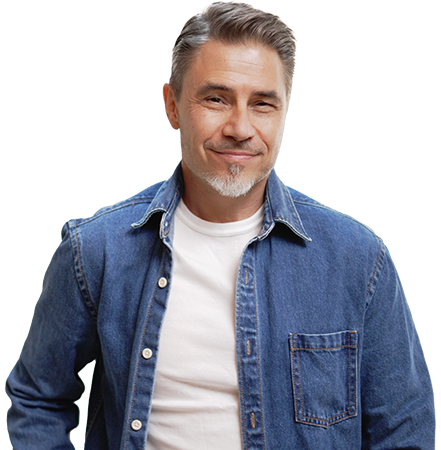 Matthew was on time, easy to communicate with and knowledgeable. He did a thorough job of inspecting my attic and crawlspace to locate entry points for pests and even walked me thru an attic space I never knew was accessible.

I would definitely use Getem again and recommend their services.
Gianpaulo V.
Get Help Now!
Request Your Free Quote