Local Pest Control Pros Serving The Town Center District Since 1922
Are you looking for a pest control company that serves the Town Center district of Virginia Beach, VA? If so, we are here to help! For more than 100 years, locally owned and family-operated Getem Services has been providing effective pest control services for property owners in Town Center and our team of licensed exterminators are ready to eliminate ants, cockroaches, rodents, and whatever else is infesting your home or business.
Getem Services Virginia Beach Office
Address
3601 Shore Drive #1725
Virginia Beach, VA 23455
Hours
M-F: 8AM-4:30PM
SAT & SUN: Closed
Active Pests In Town Center, VA
Home Pest Control In Town Center
If you're tired of finding pests in your Town Center home and are ready for a professional solution that eliminates and prevents insect and rodent activity, no matter the season, then contact Getem Services today! Our year-round home pest control services in Town Center offer the ideal protection against nuisance and potentially damaging pests and includes:
A thorough inspection to identify existing pest problems and evaluate the severity of the infestation(s)
An initial treatment to exterminate current pest problems
Quarterly pest control services designed to keep pests out
Don't put your family and property at risk, reach out to Getem Services for the best pest control in Town Center and Virginia Beach!
Commercial Pest Control Services For Town Center
At Getem Services, we know how to protect Town Center businesses from insects and rodents, no matter how large the facility is or what type of industry. In fact, we've been helping business owners in Southeast Virginia achieve and maintain pest-free facilities since 1922 and are pleased to offer the best commercial pest control services in the Virginia Beach area.
When you partner with our local pest control specialists, here's what you can expect:
A comprehensive inspection to identify current pest activity, critical service points, conducive conditions, and more
A customized pest management plan that uses multiple strategies to combat insects and rodents
Routine service visits to prevent new pest activity
Sanitation recommendations
Discrete, effective services
For more information or to request a pest control quote, please reach out today!
Rodent Control Services In Town Center
Left un-treated, rodent populations multiply quickly. Moreover, rodents contaminate food, spread illness, and damage property when they are not exterminated promptly. If you suspect your home or business has been taken over by mice or rats, you need a licensed pest control company. Contact the experienced team at Getem Services for effective rodent control in Town Center, Virginia Beach, and throughout Hampton Roads. We've been helping property owners eliminate and prevent rodents and the problems they cause for a long time and are confident we can help you protect your property from these pests!
Our rodent control solutions vary depending on the needs of the customer but generally include:
A comprehensive rodent inspection to determine the type of rodent, and the severity and location of the infestation
A customized, multi-step plan that gets rid of any rodents within your structure
Exclusion repairs to seal off any entry points that mice and rats may have been using, such as vents, pipes, crawl space doors, and holes or gaps in the walls
Don't wait for mice, roof rats, and other rodents to create serious issues, contact Getem at the first sign of a problem.
Town Center Bed Bug Control
If you've woken up with bed bug bites on your arms, legs, or other exposed skin or discovered these biting pests crawling on your headboard on your mattress, contact Getem Services. Our team of pest control specialists offer the most effective bed bug control services in Town Center and will take care of these pests quickly and completely!
When you reach out to us for help getting rid of bed bugs, we will:
Perform a thorough bed bug inspection to confirm the presence of bed bugs and evaluate the severity of the infestation
Develop and implement a bed bug treatment plan that could include the use of conventional products, steam, and physical remediation
Install bed bug mattress and box spring encasements, or other bed bug monitors as needed
Return to complete two follow-up visits to ensure the bed bug problem has been resolved
What's more, when you choose Getem Services as your Town Center bed bug control pros, your service will include a 30-day bed bug warranty. Don't spend another night losing sleep over bed bugs, reach out today!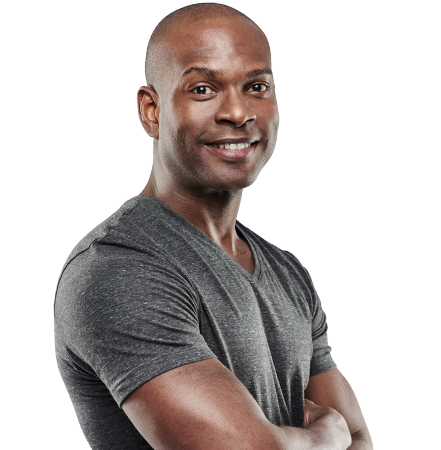 Been using Getem for a few years for termite control. Added quarterly service to make my house fit to use as an Airbnb. Kevin was awesome. Thank you!
Aaron G.
Get Help Now!
Request Your Free Quote