Trusted Exterminators Serving Grassfield, VA Since 1922
If you're looking for a local pest control company to help you get rid of cockroaches, ants, rodents, and other pests, Getem Services is the ideal choice. In business since 1922, we are a locally owned and family-operated company that has been solving pest problems in the Hampton Roads region for more than 100 years. You can count on our reliable team of exterminators to deliver the best pest control in Grassfield and throughout the City of Chesapeake.
Getem Services Chesapeake Office
Address
602 Prosperity Way
Chesapeake, VA 23320
Hours
M-F: 8AM-4:30PM
SAT & SUN: Closed
Active Pests In Grassfield, VA
Home Pest Control In Grassfield, VA
When you contact us for home pest control in Grassfield, you can count on us to protect your family and home from nuisance and potentially damaging insects and rodents. In fact, we'll start out by inspecting your home to uncover existing pest problems, locate potential entry points, and identify conditions in an around your home that might be attracting pests in the first place.
After that, we'll get to work exterminating pests by completing an initial interior and exterior treatment, installing exterior rodent bait stations (if needed), de-webbing eaves with our trusty websters, and knocking down wasps nests that are within reach.
Because our home pest control plan is a year-round, one of our pest control specialists will return every quarter to treat the outside of your home. If you've detected pest inside, we'll treat in there too! Of course, you don't have to wait until your next service; if you notice covered pests in between service visits, simply give us a call and we'll come out to treat at no additional charge!
With Getem Services on the job, you don't have to put up with house-infesting pests; contact us today!
Rodent Control In Grassfield, VA
If you're dealing with rats or mice in your home, the team at Getem is here to help. We've been tackling rodent problems since we opened our doors and offer effective rodent control in Grassfield that stops these destructive pests from taking over.
When you contact us for help getting rid of rodents, here's what we'll do:
Complete a thorough rodent inspection to accurately identify the type of rodent problem and determine the severity of the infestation.
Develop and implement a customized rodent solution for your property that could include the use of rodent traps and baits as well as rodent exclusion methods.
Return for three follow-up visits (one every seven days) to check and replenish traps.
Our goal is long-term relief from mice and rats and when you contact us, that's what you can expect.
Grassfield, VA Termite Control Services
When it comes to termites, property owners need to take action at the first sign of a termite problem. Unfortunately, these wood-destroying insects are nicknamed silent destroyers and eat away at homes 24/7/365. Most property owners don't realize they have a problem until the termite damage is noticeable.
Here at Getem Services, we offer termite control in Grassfield that includes the following:
An extensive termite inspection performed by one of our certified termite exterminators
A highly effective liquid termite treatment
A 10-year termite re-treatment warranty
That's right, when you partner with our team of termite exterminators, you can rely on us to exterminate termites already infesting your home and prevent new termite activity from developing. All you have to do to keep your 10-year termite re-treatment warranty active is schedule a low-cost yearly inspection! Contact us today if you've noticed signs of termites or you simply want to make sure these pests aren't already active in your home or on your property!
Fire Ant Control In Grassfield, VA
Don't you hate it when fire ant mounds pop up all over your yard? We do too and that's why we offer fire ant control services in Grassfield! When homeowners contact us for help getting rid of fire ants, we'll complete a fire ant inspection to locate mounds and determine the severity of the problem. From there, we'll recommend the best course of action, which could include:
Fire ant mound injections
Broadcast an application of bait designed specifically for fire ants
Interior spot treatments if fire ants have crawled inside
You don't have to fight fire ants on your own; contact Getem Services and let our highly trained and fully licensed pest control specialists take care of them for you!
Mosquito Control In Grassfield, Virginia
Rather than spend your summer indoors avoiding mosquitoes, contact Getem Services and let our team of pest control pros take the bite out of these nuisance and disease-spreading pests. Our mosquito control in Grassfield is designed to drastically reduce mosquito populations and prevent new mosquitoes from hatching; it includes:
An initial inspection to identify mosquito hotspots and breeding sites
Seasonal mosquito treatments every three weeks March through September
Treatments the disrupt mosquito reproduction
For more information about Getem's mosquito control or to sign up for next season, give us a shout today!
Grassfield, VA Bed Bug Control
Are bed bugs keeping you up at night? Have you noticed small red bites on your arms, legs, or other exposed skin? Or are you a property manager receiving calls about bed bugs from tenants? At Getem Services, we offer highly effective bed bug treatments in Grassfield that start with an in-depth bed bug inspection. If the inspector confirms the presence of bed bug activity, we will:
Customize a bed bug treatment that will likely include a combination of conventional products, steam, and physical remediation
Install of bed bug mattress and box spring encasements as well as other bed bug monitors
Return for two follow-up visits to ensure the bed bug problem has been resolved
And because we don't want you to lose another minute of sleep, our bed bug control services include a 30-day bed bug warranty! Reach out today for bed bug relief!
Moisture Control In Grassfield, VA
When moisture builds up in homes, it can disintegrate wood fibers in the foundation and create a welcoming environment for termites, mold, & mildew. Unfortunately, if the crawl space is not properly vented, the likelihood of this happening increases dramatically. If you're worried that moisture is damaging your home, contact Getem Services!
Our team offers moisture control services in Grassfield that start with a detailed inspection. Once we've assessed the situation, we'll develop a plan for your crawl space that might include a combination of the following solutions: Installation of vapor barrier.
Encapsulation
Removal and replacement of insulation
Installation of dehumidifiers and crawl space conditioning
Access door and vent replacement
Sanitation
Fungi treatment
And more!
Commercial Pest Control In Grassfield, VA
Getem Services has been protecting businesses in the Hampton Roads region from insects and rodents for over 100 years and are ready to help your company guard against pests. Our commercial pest control services in Grassfield are performed by experienced pest control specialists who have the proper training and equipment necessary to eliminate and prevent pest problems. Don't wait for cockroaches, rats, and other pests to tarnish your company's reputation or shut your business down, contact us today for help!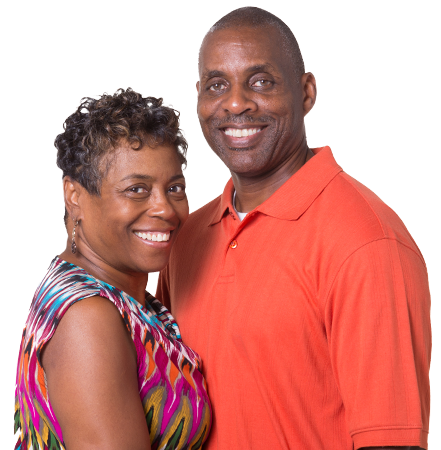 They did a great job. Showed up right on time and was very friendly. I am glad they are here to help prevent cockroaches from coming in my house.
Robyn M.
Get Help Now!
Request Your Free Quote