Getem Services Is Ready To Solve Pest Problems In Greenbrier, VA
As Hampton Roads' premier pest control provider, Getem Services takes pride in solving Greenbrier's pest problems, no matter how tough. If you've discovered signs of termites in your home, have found rodent droppings in your basement or crawl space, or have noticed other pest activity in or around your home or business, give us a call! Locally owned and family-operated since 1922, Getem has been providing effective and affordable pest control services in Greenbrier, Chesapeake, and throughout Hamptons Roads that deliver results. Find out how we can help you today.
Getem Services Chesapeake Office
Address
602 Prosperity Way
Chesapeake, VA 23320
Hours
M-F: 8AM-4:30PM
SAT & SUN: Closed
Active Pests In Greenbrier, VA
Home Pest Control In Greenbrier, VA
At Getem Services, we offer home pest control services in Greenbrier that knock out spiders, ants, and other insects and rodents. We also prevent new pest problems from developing. Our quarterly pest control plan starts as low as $39.99/month and includes:
Quarterly exterior pest treatments
Interior treatment, if needed
Exterior de-webbing
Wasp nest removal (up to one-story)
Rodent bait station installation & replenishment
Should a covered pest problem develop in between our service visits, we'll come back to re-treat at no additional cost!
Don't wait for your home to play host to nuisance and potentially destructive insects and rodents, request a free home pest control quote today!
Comprehensive Termite Control In Greenbrier, VA
Unfortunately for property owners in Greenbrier, this Chesapeake community is situated in a moderate to heavy termite risk zone on the termite infestation probability map. This means that there's a very good chance that termites will show up at some point, if they haven't already.
The good news is that Getem Services is only a call away and offers effective termite control in Greenbrier that stops these wood-destroying insects. Whether you've already noticed termite activity on your property or inside your structure or you simply want to be proactive in the fight against these pests, we can help. When you reach out to us protecting your property against termites, our team will:
Complete a comprehensive termite inspection
Perform a Termidor® liquid termite treatment
Issue you a 10-year re-treatment warranty
In order to keep the warranty in place, all property owners have to do is schedule a low-cost yearly termite inspection! To learn more about the best termite protection in Greenbrier or to schedule your termite inspection, please reach out today.
Effective Mosquito Control In Greenbrier, VA
If you're tired of being chased indoors every summer by mosquitoes, Getem Services has the solution! Our seasonal mosquito control in Greenbrier, VA is designed to drastically reduce the mosquito population for the entire summer. It includes:
A thorough mosquito inspection to identify resting spots and potential breeding sites
Mosquito misting treatments every three weeks March – September
Treating areas where mosquitoes breed in order to disrupt the reproduction cycle
Contact Getem Services today and spend your summer relaxing and not worrying about mosquito bites!
Rodent Control In Greenbrier, VA
If you've discovered signs of mice or rats in your home or business, contact Getem Services for professional rodent control in Greenbrier. We've been helping property owners exterminate rodents for more than 100 years; you can count on us to solve the rodent problem.
Our rodent control starts with a thorough inspection to identify the type of rodent and determine the severity of the infestation. While service varies according to the needs of our customers, our solution will likely include the use of traps and baits to effectively eliminate rodents and strategies that provide long-term relief.
Don't wait for mice and rats to damage property or jeopardize health, call Getem Services or request a free quote!
Greenbrier, VA Bed Bug Control
If bed bugs have infested your property, it's time to act! These biting insects will not go away on their own and are extremely difficult to eliminate without professional help. At Getem Services, we offer effective bed bug control in Greenbrier, VA that use top-of-the-line products and up-to-date strategies to get rid of bed bugs – completely! Here's what you can expect when you contact us about a possible bed bug problem:
A thorough bed bug inspection
An review of our findings and a conversation about next steps if bed bug activity is detected
Effective bed bug treatments that may include a combination of conventional product, physical remediation, dusting, and steam
Installation of bed bug monitoring devices and mattress encasements
Follow-up bed bug services as necessary
If you've woken up with bed bug bites or have reason to believe bed bugs have infested your space, please reach out to Getem today!
Commercial Pest Control In Greenbrier, VA
If you're worried about insects and rodents threatening your business, Getem Services can help. We've been evicting pests from all types of businesses, across all industries for more than 100 years. What's more, our commercial pest control professionals have the experience and training to take care of your pest problems quickly and efficiently. Protect your business today with commercial pest control in Greenbrier; contact Getem today!
Moisture Control In Greenbrier, VA
When moisture gets trapped underneath your home it can weaken your infrastructure, attract wood-destroying pests, and promote the growth of mold and fungi - all things that can lead to extensive damage. That's why Getem Services offers the best moisture control in Greenbrier.
Our highly-trained professionals start with a crawl space inspection to determine if trapped moisture and poor ventilation are promoting the growth of mold and fungi or creating an environment that appeals to termites and other pests. Based on our findings, we'll develop a plan for your crawl space that might include:
Installation of vapor barriers
Encapsulation
Insulation removal & replacement
Installation of dehumidifiers and crawl space conditioning
Replacing crawl space doors & vents
Fungi treatment
Sanitation
And more!
To learn more about Getem's moisture control solutions, give us a call or simply fill out the form below!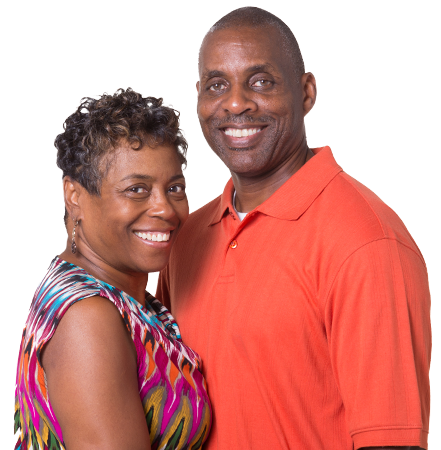 They did a great job. Showed up right on time and was very friendly. I am glad they are here to help prevent cockroaches from coming in my house.
Robyn M.
Get Help Now!
Request Your Free Quote