Getem Delivers The Best Pest Control In Pembroke
If you're searching for the best pest control near Pembroke, Virginia Beach, Getem Services is the company to call! Our locally owned and family-operated pest control company has been protecting homes and businesses in the Pembroke Manor area and throughout the City of Virginia Beach, as well as across Hampton Roads since 1922; you can rely on our local knowledge and expertise to exterminate ants, spiders, mice, and other nuisance and potentially destructive insects and rodents.
Getem Services Virginia Beach Office
Address
3601 Shore Drive #1725
Virginia Beach, VA 23455
Hours
M-F: 8AM-4:30PM
SAT & SUN: Closed
Active Pests In Pembroke Manor
Home Pest Control In Pembroke, Virginia Beach, VA
Protect your home and family from unwanted guests when you sign up for Getem's quarterly pest control services. Targeting ants, beetles, spiders, American cockroaches, mice, rats, and many other common-house-infesting pests, this home pest control service in Pembroke includes:
Year-round pest treatments
Exterior pest control focuses on the perimeter of the house to keep pests out
Interior treatment if a problem develops
Installation and monitoring of bait stations, if necessary
Spider web & wasp nest knockdown (up to one-story high)
When you choose Getem Services to be your exterminators, you can rely on us to make sure pests don't infest your living space, attic, crawl space, or any other part of your home. What's more, if a covered pest problem arises in between our quarterly service visits, all you have to do is give us a shout and we'll come back out to re-treat!
Rodent Control In Pembroke
Whether you've developed a rodent problem because you have neighbors feeding them, or they simply found their way inside, getting rid of these destructive and illness-inducing pests is a must. At Getem Services, we offer rodent control in Pembroke that stops mice and rats from chewing on your personal belongings, contaminating your insulation with their droppings, and causing minor to more severe structural damage to your property.
Don't put up with rodents, at the first sign of activity in or around your home or business, call our pest control team for relief. When you do, we will:
Send out a rodent control specialist to inspect your property
Create a customized multi-step treatment plan if rodent activity is identified
Employ rodent traps and baits to eliminate the threat
Implement eco-friendly methods that provide long-term relief
For more information about our rodent control services, please give us a call or request a free quote by completing the form below.
Pembroke Manor Bed Bug Treatments
If you've woke up with bed bug bites or discovered other signs of a bed bug infestation, contact Getem Services for bed bug treatment in the Pembroke area of Virginia Beach!
Our teams of highly trained and fully licensed pest exterminators offer effective bed bug treatments that use top-of-the-line products and up-to-date strategies to completely get rid of bed bugs. When you reach out for help with bed bugs, we will:
Perform a comprehensive bed bug inspection
Review our findings and discuss next steps if bed bugs are present
Treat the bed bug problem using a combination of conventional product, physical remediation, dusting, and steam
Install bed bug monitoring devices and mattress encasements
Return for a follow-up bed bug services as necessary and in order to ensure bed bugs are exterminated – completely!
Don't lose sleep worrying about bed bugs and don't ignore the problem either, these pests will not go away on their own. Reach out to Getem if you're concerned these unwanted and unwelcome guests have shown up.
Termite Control In Pembroke
Unfortunately for property owners in the Pembroke area and really throughout the region, termites are a serious threat to homes and structures. While these wood-destroying insects are bad news, there is a solution – call Getem Services!
When you contact us for termite control in Pembroke, we'll start with a thorough termite inspection to determine if these pests are infesting your structure, and if so, to what extent. We'll also look for termite damage and conducive conditions. Once we've done that, we will schedule your liquid termite treatment and after that's completed, issue you a 10-year re-treatment warranty.
All you must do to keep your warranty valid is to schedule a low-cost yearly termite inspection with Getem.
If you're ready to protect your home with the best termite protection in Pembroke, request a free termite quote or give us a call!
Mosquito Control In Pembroke
Don't let mosquitoes chase you indoors every summer, contact Getem Services for mosquito control in Pembroke instead! This service not only drastically reduces mosquito populations, but it also disrupts the mosquito reproduction cycle – in other words, we make it hard for these biting pests to have babies that grow up to be biting adults!
Our seasonal mosquito treatments include:
An initial mosquito inspection to identify resting and breeding sites, as well as potential hot spots
Perform mosquito misting treatments every three weeks March through September
Treat areas where mosquitoes tend to breed
You could spend your summer swatting at mosquitoes or holed up in your house, but why not spend it outdoors relaxing in a backyard that has been treated to protect against these bugs and the illnesses they spread?
Fire Ant Control In Pembroke
If you're searching for pest control companies that offer fire ant control in the Pembroke area of Virginia Beach, you've come to the right spot! At Getem Services, we offer customized fire ant control that starts with a fire ant inspection to locate fire ant mounds and assess the severity of the infestation. Once we've finished our assessment, we'll recommend a treatment option that could include:
Fire ant mount injections
Broadcast an application of fire ant specific bait
Interior spot treatments if these stinging pests have made it indoors
For relief from fire ants, contact Getem Services to schedule your fire ant control today!
Commercial Pest Control In Pembroke
Getem Services has been exterminating insect and rodent infestations in commercial and industrial facilities for more than 100 years and are pleased to offer commercial pest control services in Pembroke. Our local pest pros have the training and equipment necessary to take care of your company's pest infestations quickly and efficiently. Don't wait for pests to ruin your reputation or shut your business down, contact us today for help!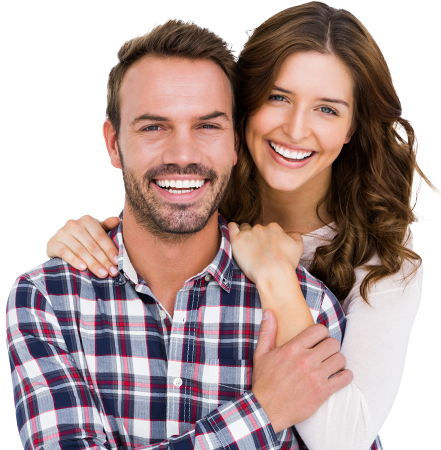 They did a great job. Showed up right on time and was very friendly. I am glad they are here to help prevent cockroaches from coming in my house.
Matthew L.
Get Help Now!
Request Your Free Quote